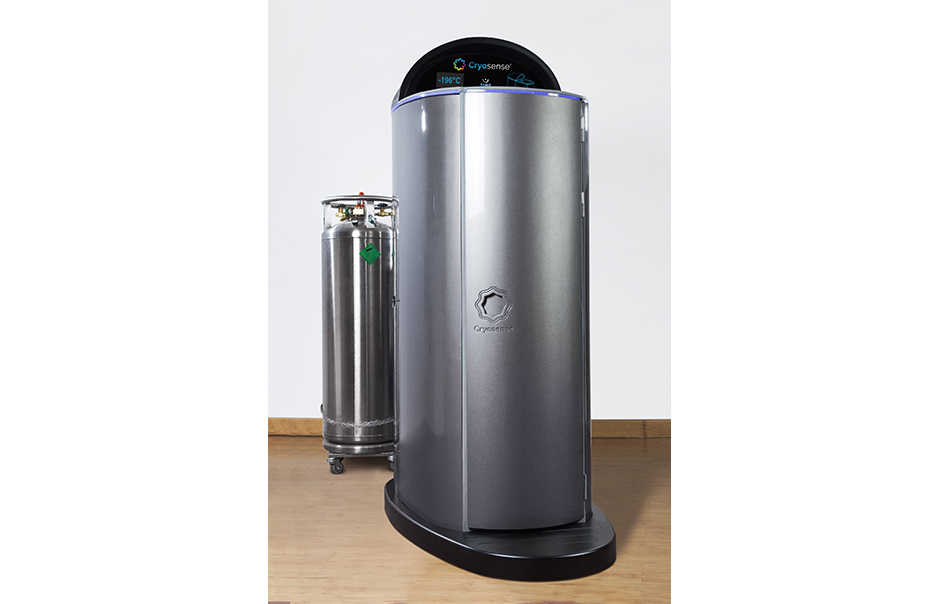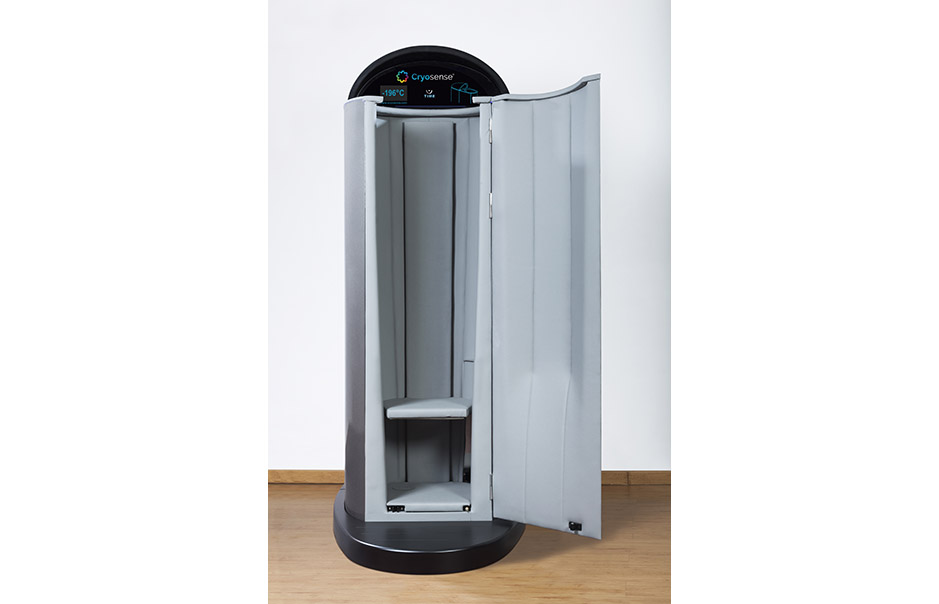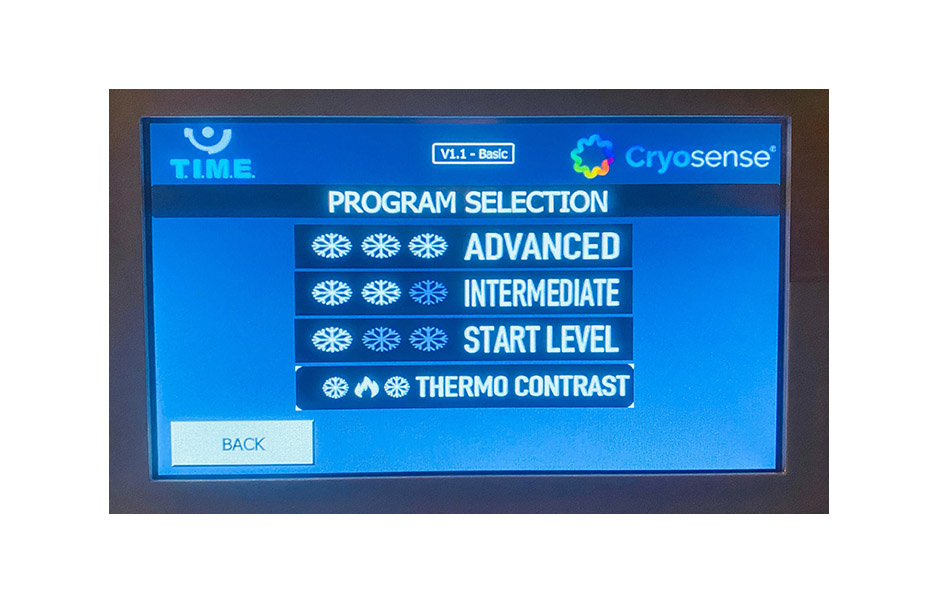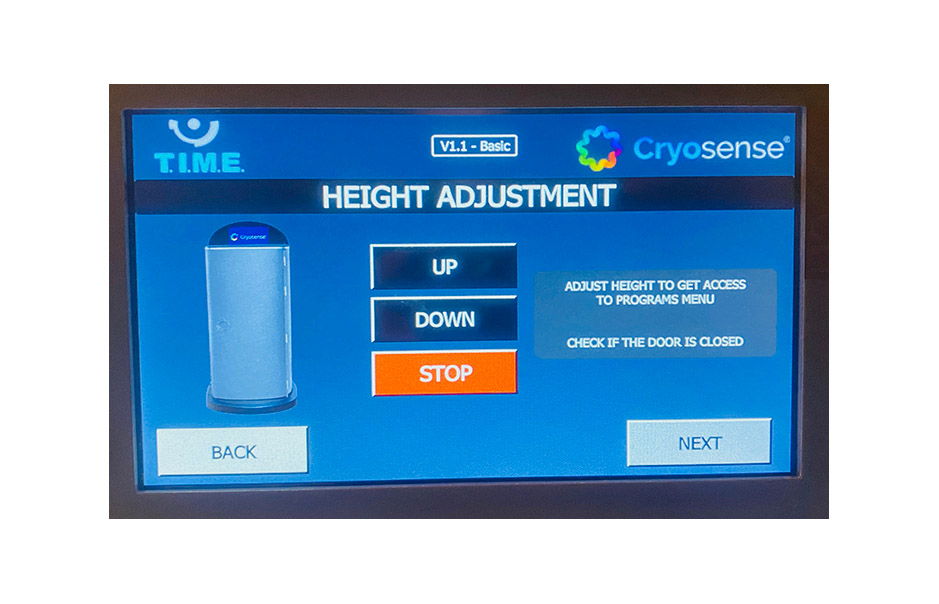 Cryosense Cryosauna
Cryosense is only sauna that combines heat and cold
Cryosense can focus the cold at different heights
Cryosense comes with advanced technology, including a Siemens Controller (PLC), temperature sensors, and a VPN modem
Cryosense can be adapted to almost any kind of nitrogen tank at low pressure (22PSI)
Cryosense allows to adjust the cold intensity in the cabin throughout the session
The cabin is fitted with a TFT screen which shows all parameters throughout the session
Intelligent drying feature eliminates scheduled dry cycles
Oxygen sensor to measure the room oxygen concentration
The cabin can be controlled with an iPad using an intui- tive app
Cryosense: Thermal Contrast Cryotherapy
Thermal Contrast Cryotherapy is a unique feature developed by Cryosen- se in Spain. European athletes as well as beauty and wellness professio- nals have embraced this technology, which is now available in the US.
Cryosense's thermal contrast techno- logy creates an even greater change in skin temperature than traditional Cryotherapy does by briefly expo- sing the body to a hot environment of up to 176°F and then dropping the temperature rapildy down as low as -320°F. The drastic change in tem- perature promotes the release of endorphins and amplifies analgesic effects for the user.*
Cryosense and Cryomachines Inc. are excited to offer this unique device to the U.S. market.
*These statements have not been evaluated by the FDA. Cryotherapy is not intended to diagnose or cure any disease.
Technical Data
Power Supply: 208-240V, 50-60Hz
Nominal Power Intake: 300W
During Drying: 3500W
Dimensions (H/W/D)
Reg.: 91in x 37in x 69in
XL: 91in x 37in x 72in
Cryosauna Weight: 1056lbs
Max Temperature: +176F
Min Temperature: -320F
Parameters shown on Cabin display
Safety Features
Built-in O2 Monitor
Built in VPN Modem
Automatic Timed Shutoff