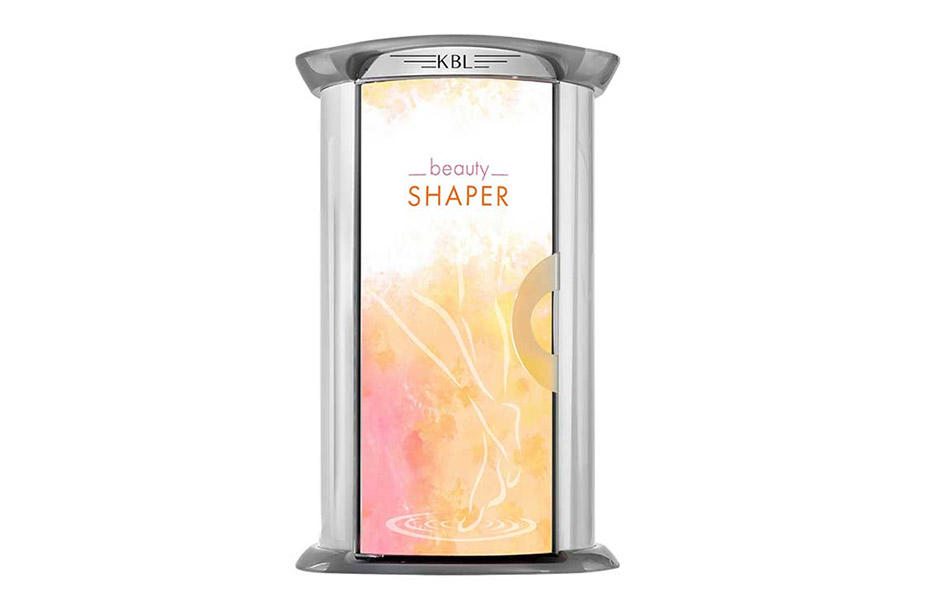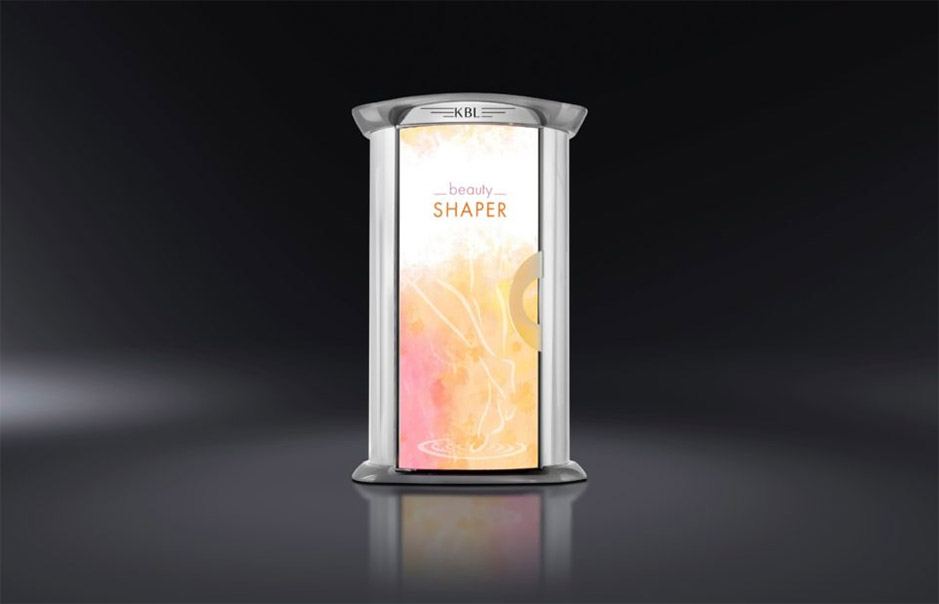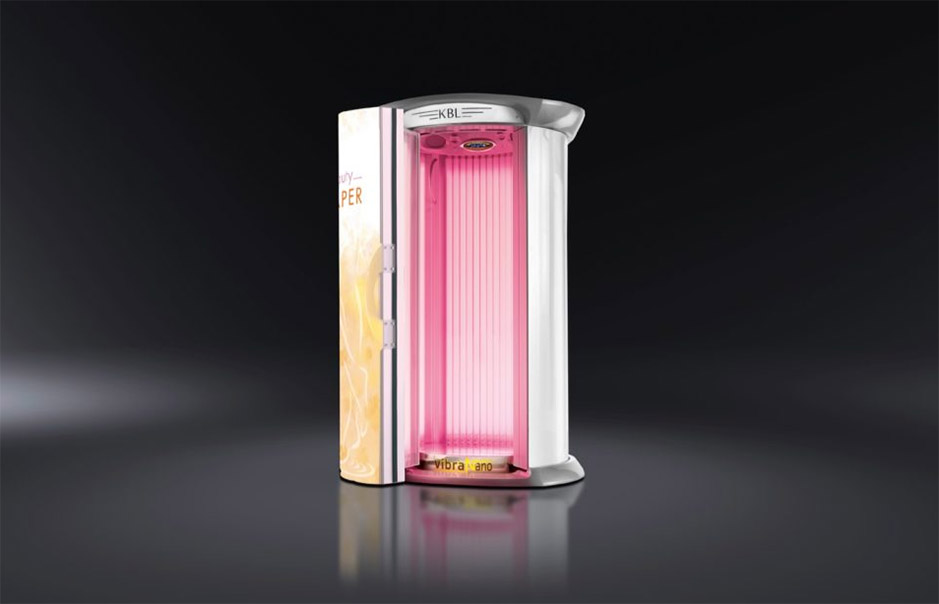 KBL beautyShaper Tower
KBL beautyShaper Tower delivers state-of-the-art design with an invisible integrated exhaust system that minimizes noise for a relaxed & comfortable fitness & beauty session. 50 Red Light lamps & vibraNano vibration plate (special order) provide an invigorating, light activated environment to stimulate, energize and refresh your clients to complement their normal fitness regime or just use as a stand-alone service, benefiting core strength, muscle tone, skin care & relaxation.
Energy, Power & Tanning
vibraNano - Innovative vibration plate with multiple settings provides an invigorating workout, is easy on joints & trains the abdomen, legs & buttocks. Operates independent of equipment red light lamps.
beautyLight Lamps - 1.9m - Pure red-light lamps deliver the perfect spectrums of light for skin care & relaxation.
Air Flow, Cooling & Sensory
Body Fan - The innovative all around ventilation ensures a refreshing ventilation making tanning a really relaxing experience.
Audio System
Bluetooth - Listen to your favorite music on your smartphone during your session via the equipment sound system. Connection will appear on your smartphone showing the room # you are tanning in.
Music Vibration System - Allows for the body to feel the music for a more memorable & stimulating experience
Auto Volume Control - Provides customer a consistent sound level by automatically adjusting the music volume level based on the bed ventilation noise level.
Sound System - The sound system for an excellent sound experience. Relax and enjoy the music.
Equipment Control Centers
megaVoice - A pleasant voice guides quickly and easily through the solarium's operating functions. Wellbeing is guaranteed right until it's time to say goodbye.
Décor Lamps - Colored décor lamps provide a pleasing & unique visual appearance of the tanning unit while providing a warm & inviting glow in the tanning room.
Easy Control Display Screen - Is easy to read, self-explanatory and complimented by the megaVoice guidance system. All KBL beds have this unique "Easy Control Display Screen" so your customers & salon associates will experience the same easy operation regardless of which KBL tanning unit they choose.
PRODUCT DIMENSIONS - D 56" x L 78" x H 86"
NUMBER OF LAMPS - 50 lamps
POWER - 3 phase
RECOMMENDED ROOM SIZE - 8' x 8'
WEIGHT - 859 lbs
AMPERAGE - 40 amp
EXPOSURE TIME - 11 minutes
VOLTAGE - 230v
SIDE - 50 180w beautyLight