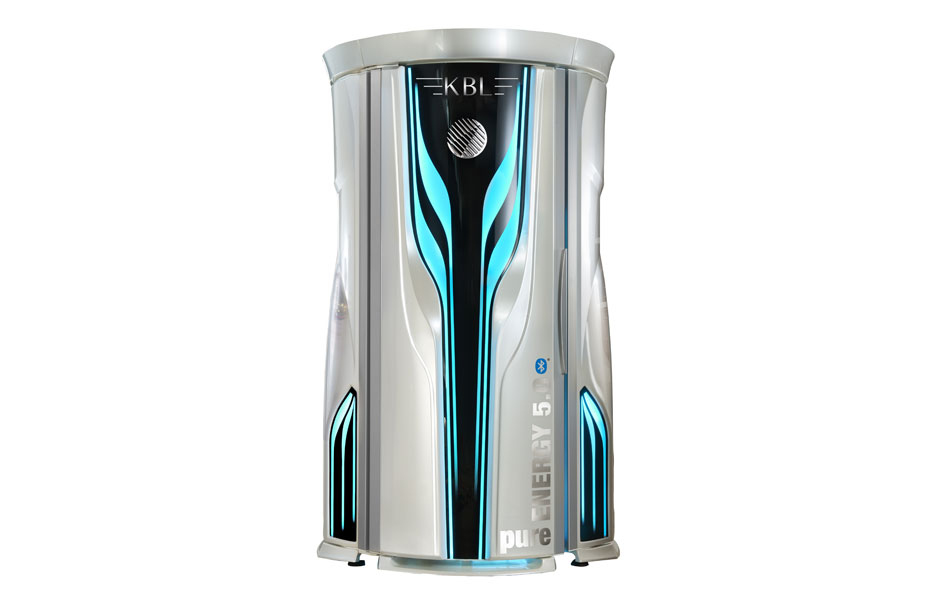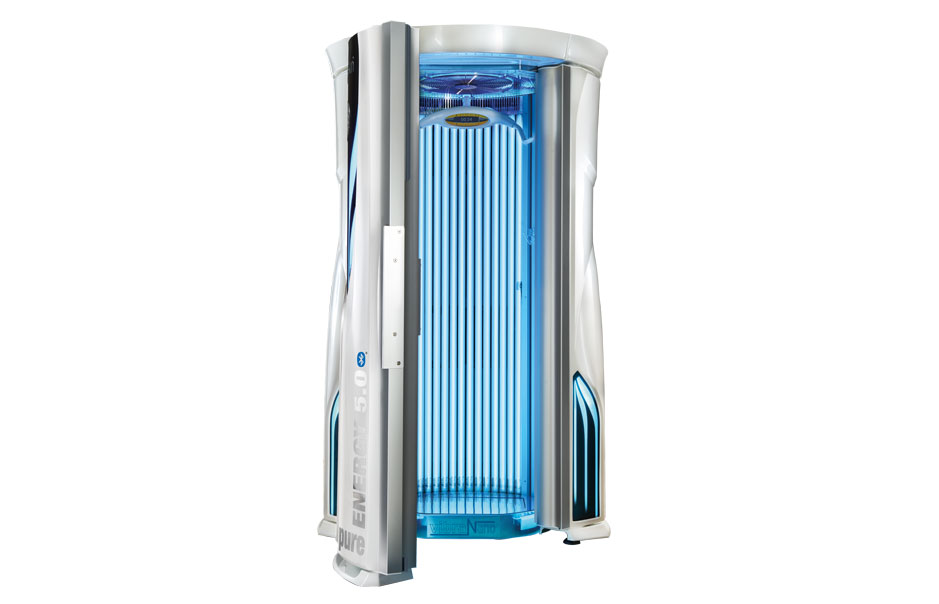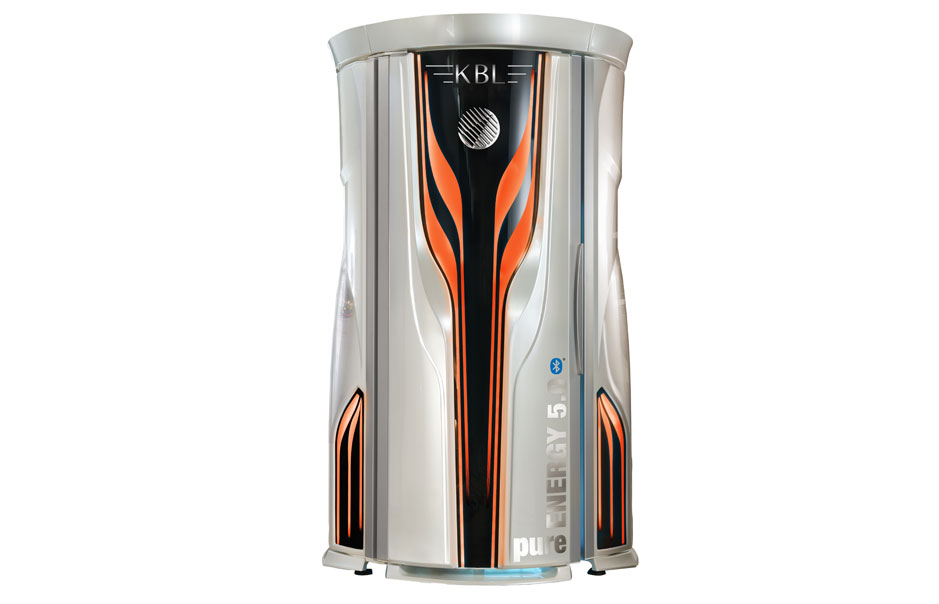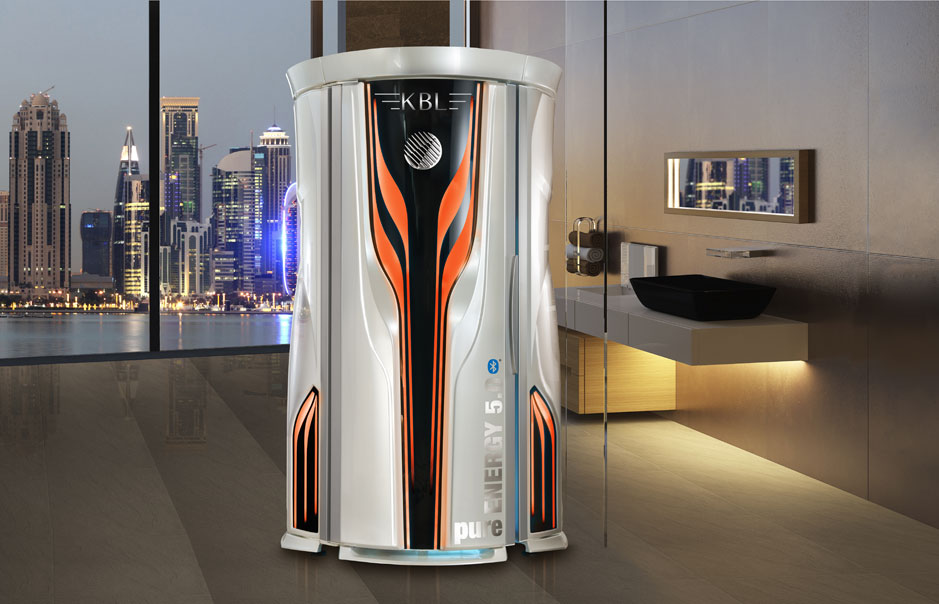 KBL Tower pure Energy 5.0
This 10 minute booth constitutes an utterly distinct world of booths with all the options you would expect from a modern tanning booth along with a space-saving design. A maximum of tanning power, comfort technology and eye catching design. The illuminated acrylic door panel immediately captures the eye & the performance features provide the ultimate tanning experience.
All Features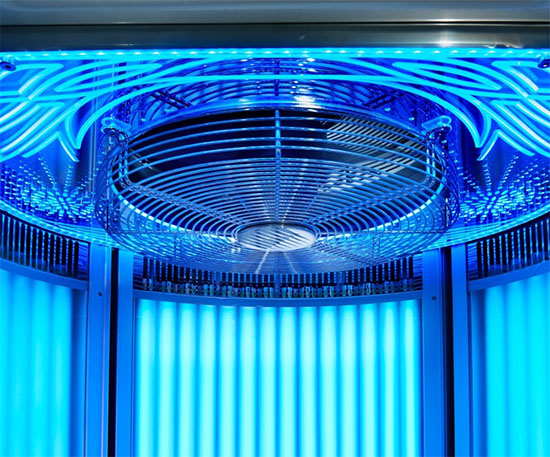 The innovative megaSun allround ventilation including four separate air supplies ensures an incomparable fresh kick.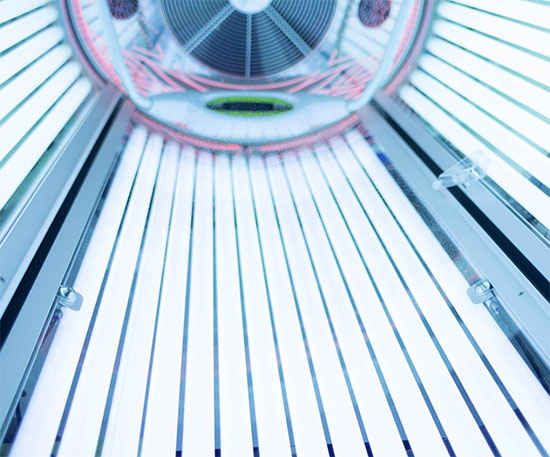 Refreshing and revitalizing water mist from two special, drip-free jets.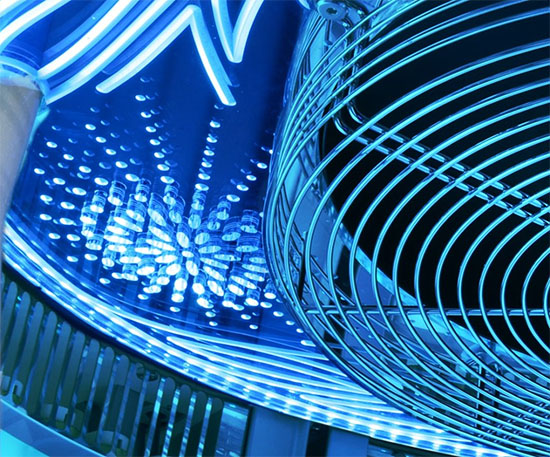 Can be individually fitted and integrated into the solarium. The sound system for an excellent sound experience.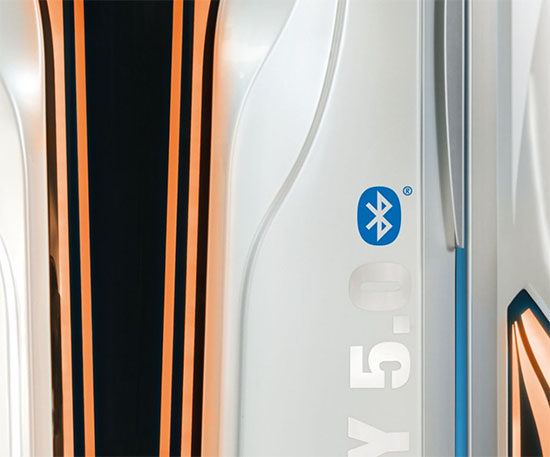 Simply connect the smartphone with the solarium via Bluetooth. And listen to a personal playlist while tanning.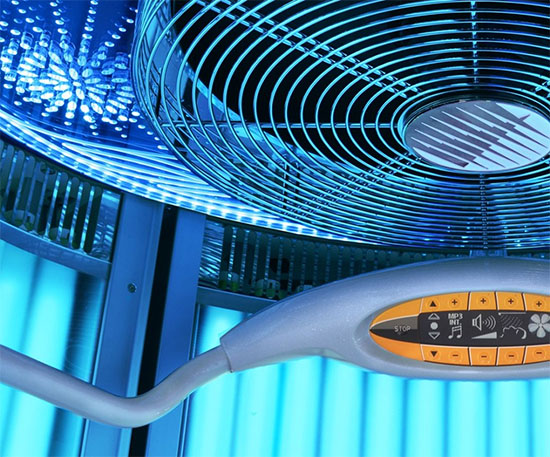 A pleasant voice guides quickly and easily through the solarium's operating functions. Wellbeing is guaranteed right until it's time to say goodbye.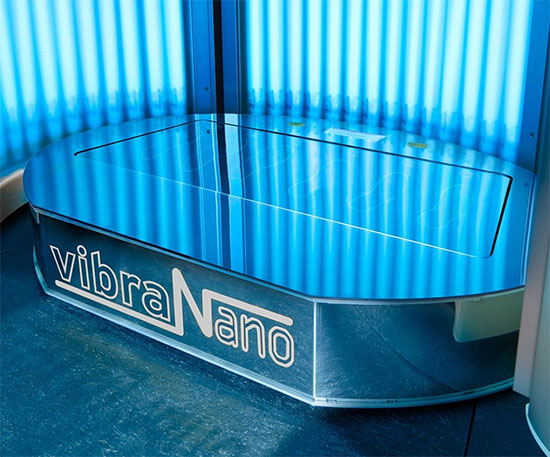 Offer that certain "more" when sunbathing. The vibraNano is easy on the joints and trains the abdomen, legs and buttocks in only 10 minutes.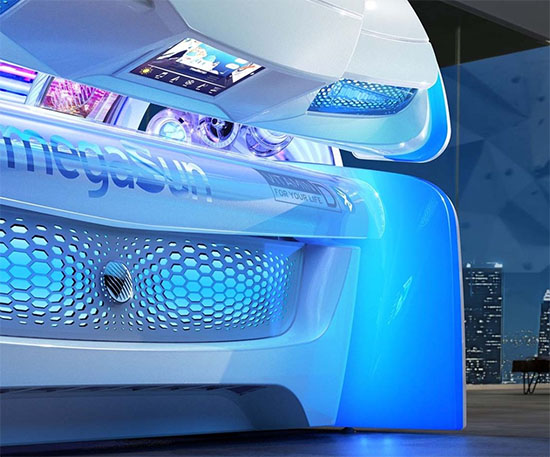 Innovative LED technology, thrilling you with emotions. Choose your favourite colour with a touch remote control.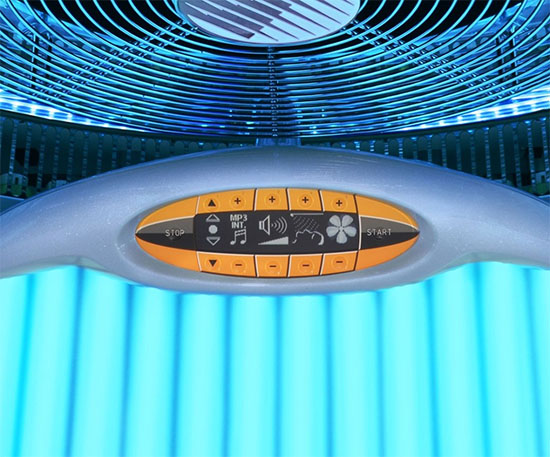 Easy-to-use operation of all key functions during the tanning session. Clearly structured and intuitive.
PRODUCT DIMENSIONS - D 55" x L 73" x H 94"
NUMBER OF LAMPS - 52
POWER - 3 phase
RECOMMENDED ROOM SIZE - 8' x 9'
WEIGHT - 776 lbs
AMPERAGE - 40 amp
EXPOSURE TIME - 10 min
VOLTAGE - 230v
SIDE - 52 200w pureSunlight