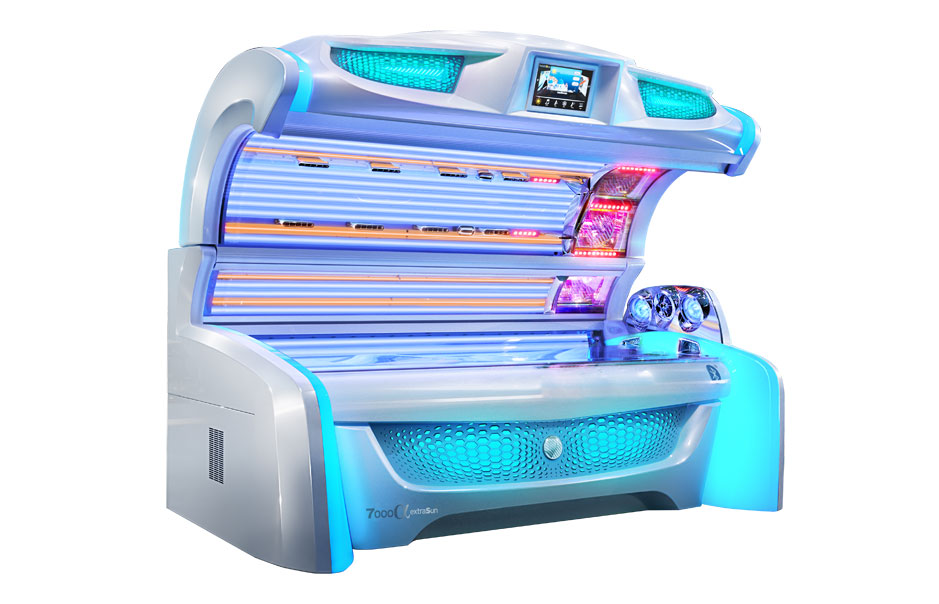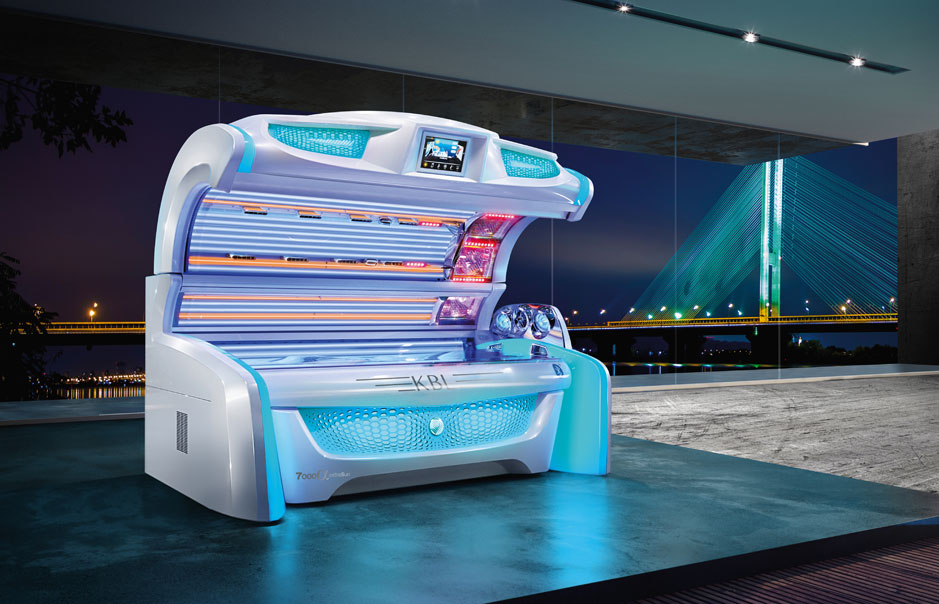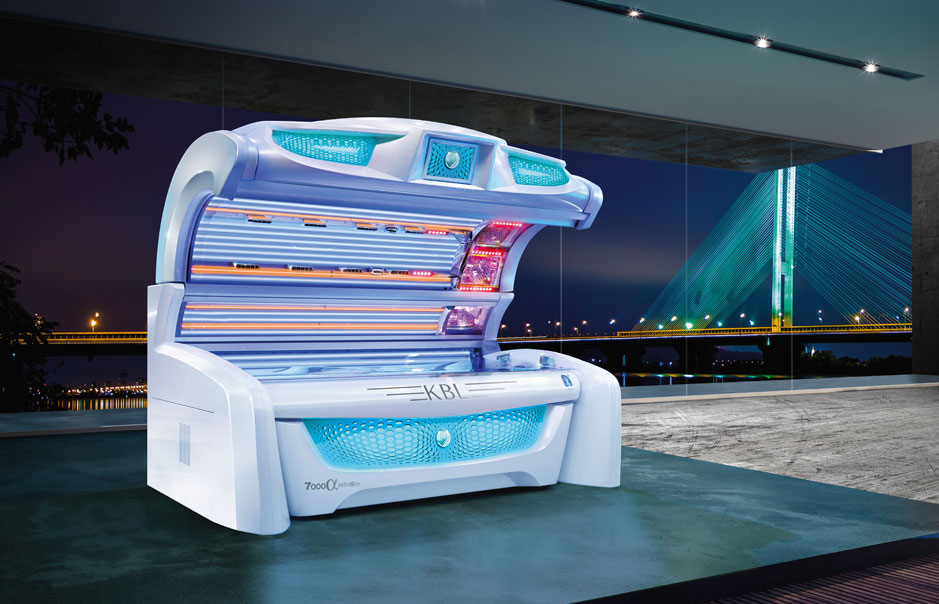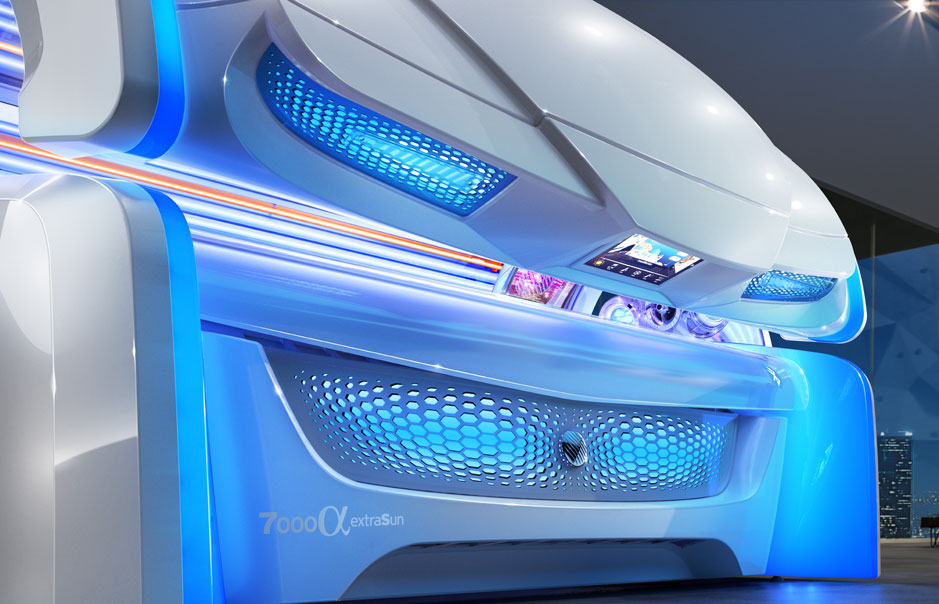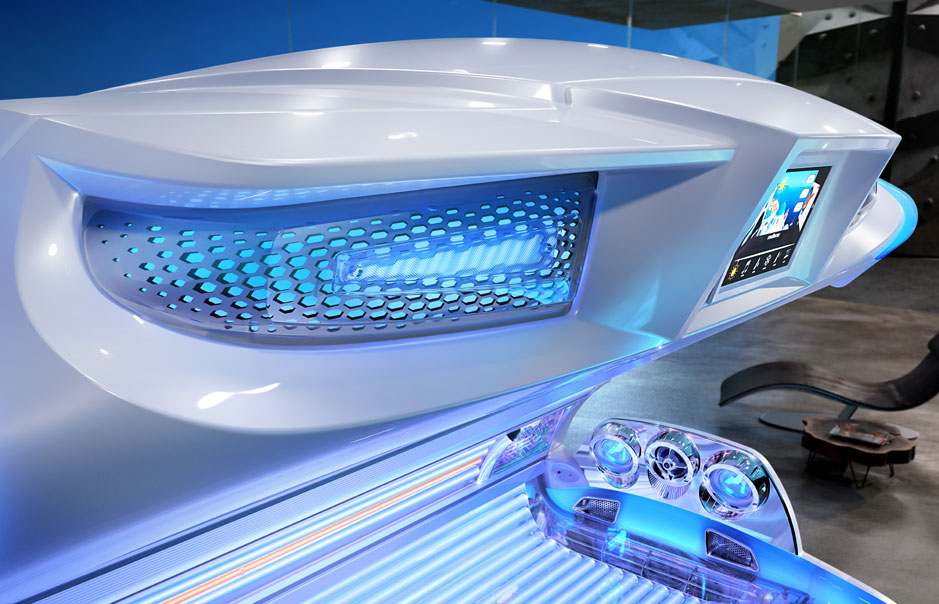 KBL 7000 Alpha extraSun+
The markedly punchy 7000 series sets completely new standards and is above all one thing: versatile and flexible. Sun and beautiful skin just as you wish. You can choose from two spectral combinations: hybridSun and extraSun. Fourty HyperRed BeautyBoosters give an extra freshness boost. Numerous comfort features and the Intelligent Control System, leave nothing to be desired for your customers.
UV Variants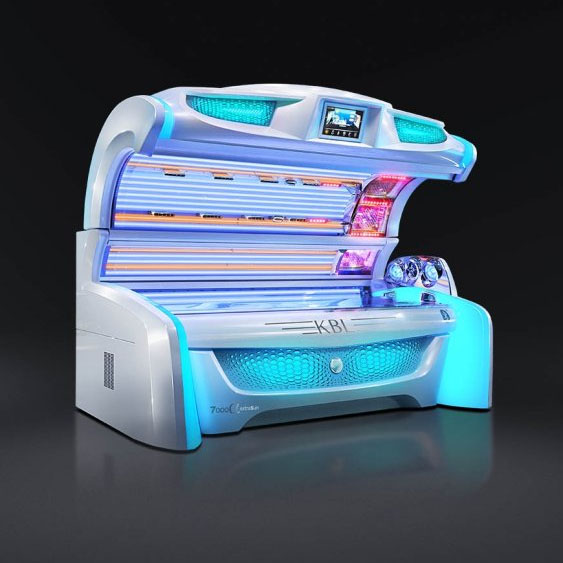 7000α extraSun
The new 7000α extraSun: Intensive sun-light with an extra-high percentage of UVB for increased pigment development. Enabled by the one-of-a-kind extra-Sunlight lamps.
All Features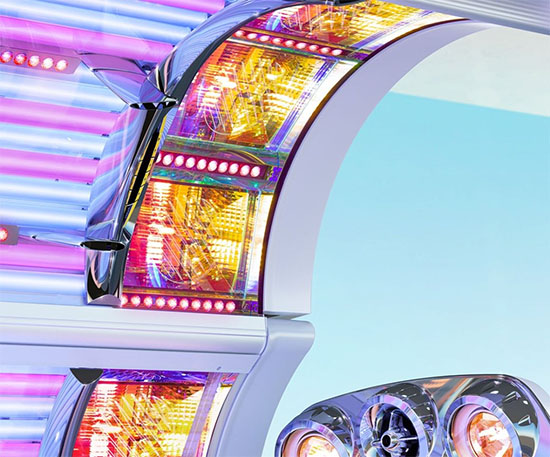 Facial tanner with specially coated filter discs and glass reflectors. Maximum tanning comfort for face and décolleté.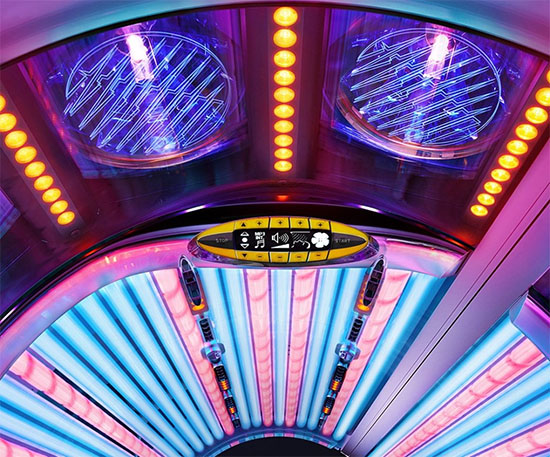 With the help of a new chip set and an improved lens we've improved the effectiveness of our Beauty Booster by a further 16%. In addition to an increase in performance, we've also succeeded in optimising the illumination image by means of special diffusing lenses. This advance is now available in all current KBL solariums and guarantees an optimal result.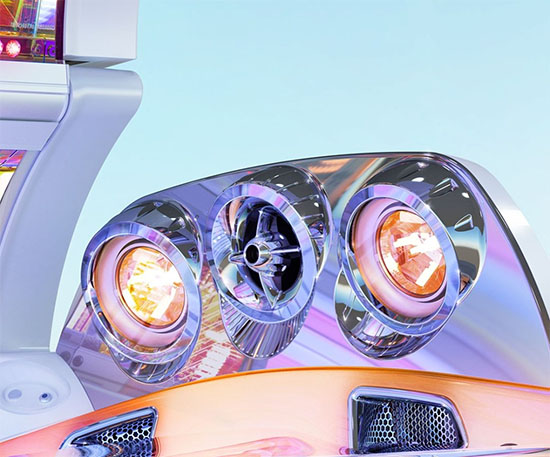 Even and intensive tanning in the shoulder area through modern high-pressure systems.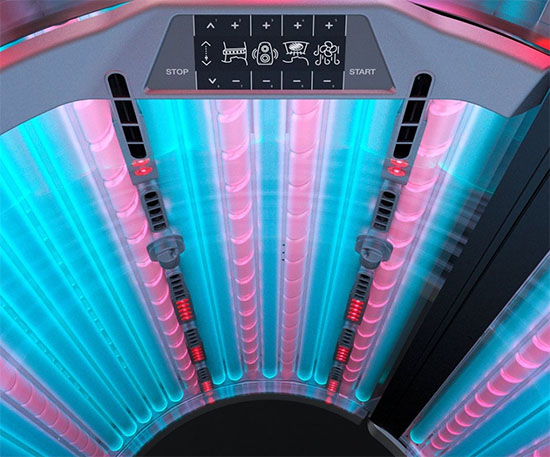 The high-performance air conditioner guarantees a pleasant cooling sensation during the tanning session.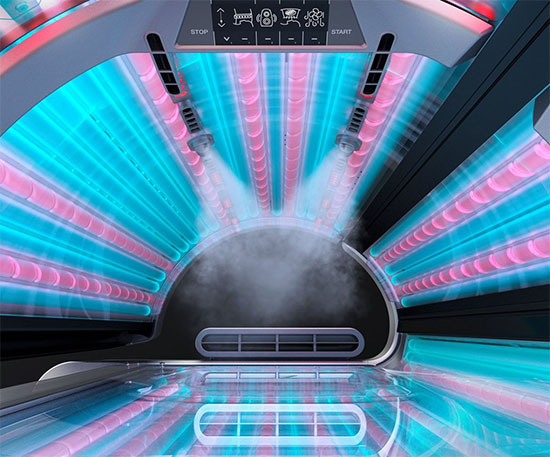 Refreshing and revitalizing water mist from two special, drip-free jets.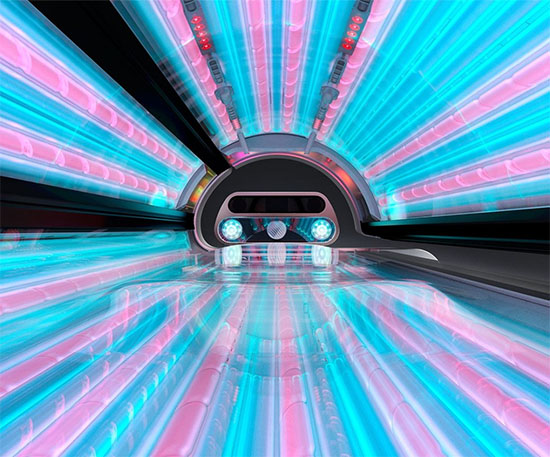 The air can be aromatized during tanning on request.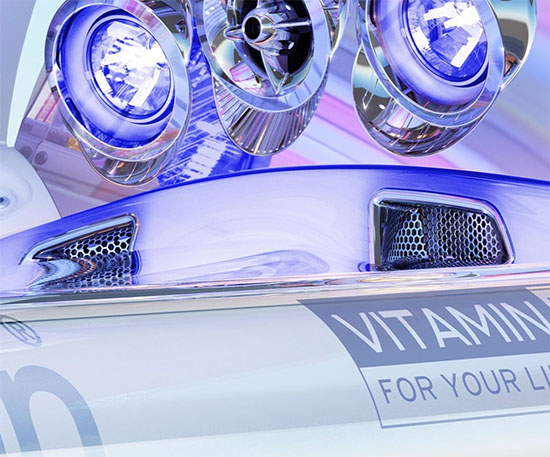 Can be individually fitted and integrated into the solarium. The sound system for an excellent sound experience.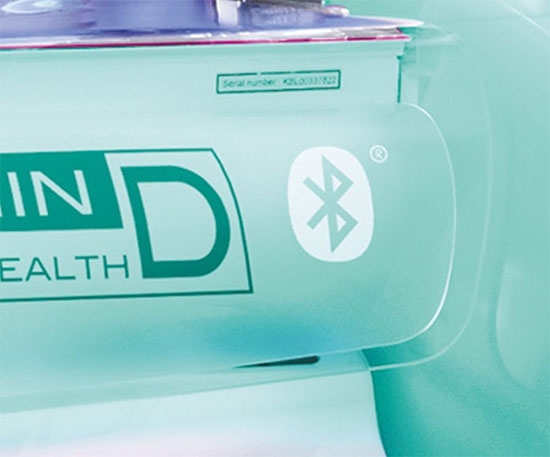 Simply connect the smartphone with the solarium via Bluetooth. And listen to a personal playlist while tanning.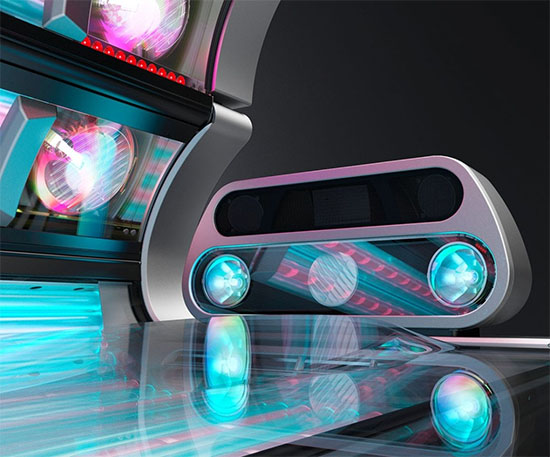 A pleasant voice guides quickly and easily through the solarium's operating functions. Wellbeing is guaranteed right until it's time to say goodbye.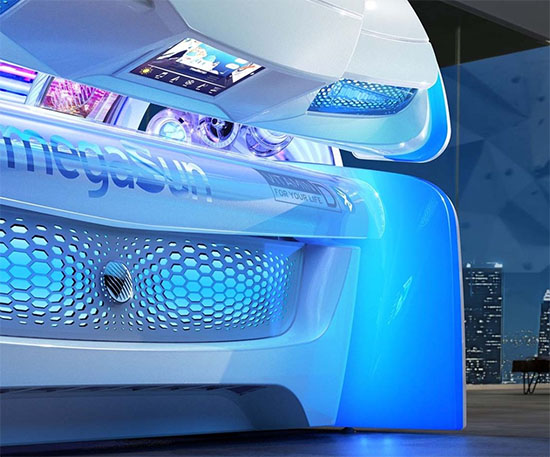 Innovative LED technology, thrilling you with emotions. Choose your favourite colour with a touch remote control.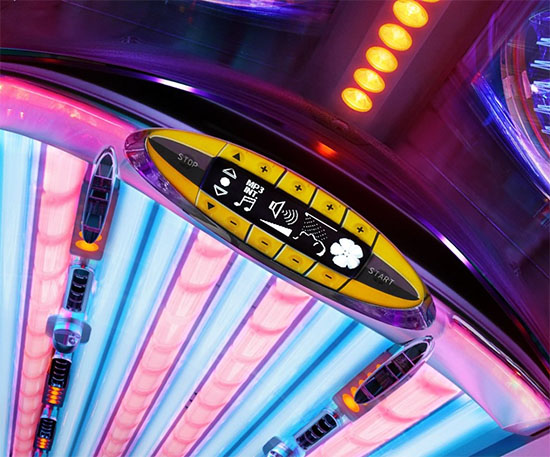 Easy-to-use operation of all key functions during the tanning session. Clearly structured and intuitive.
PRODUCT DIMENSIONS - L 94" x D 57" x H 77"
NUMBER OF LAMPS - 92
POWER - 3 phase
RECOMMENDED ROOM SIZE - 10' x 10'
WEIGHT - 1,367 lbs
AMPERAGE - 50 amp
EXPOSURE TIME - 10 min
VOLTAGE - 230v
FACE - 4 800w pureFacials
CANOPY - 20 200w pureSunlight
BENCH - 24 200w pureSunlight
SIDE - 6 80w extraSunlight
SHOULDER - 2 250w HP
BEAUTYBOOSTER - 40 LEDs