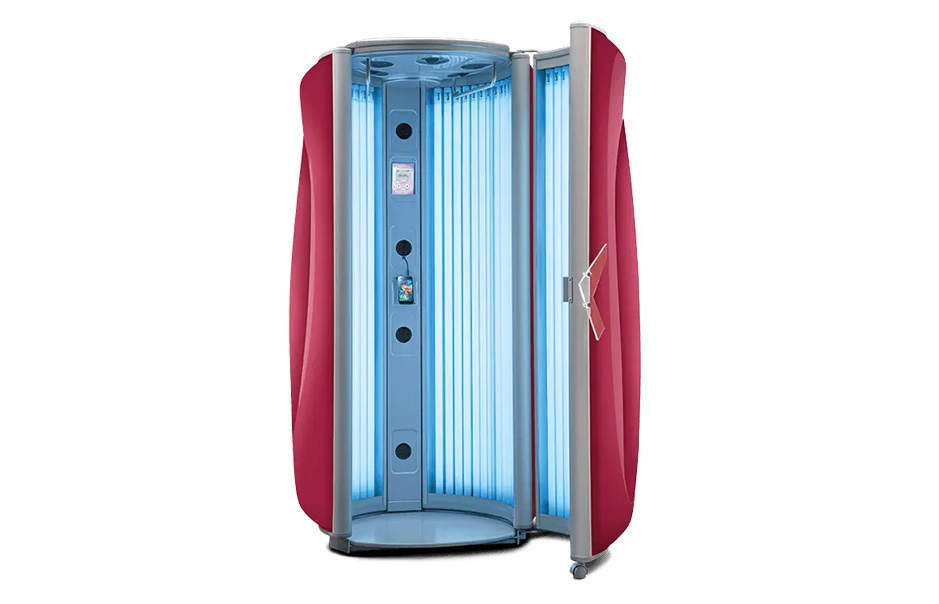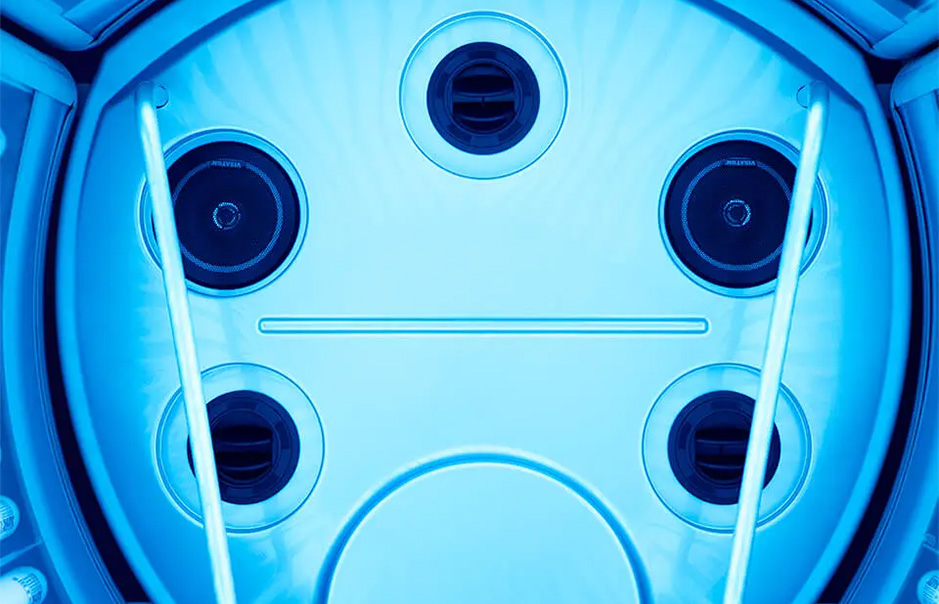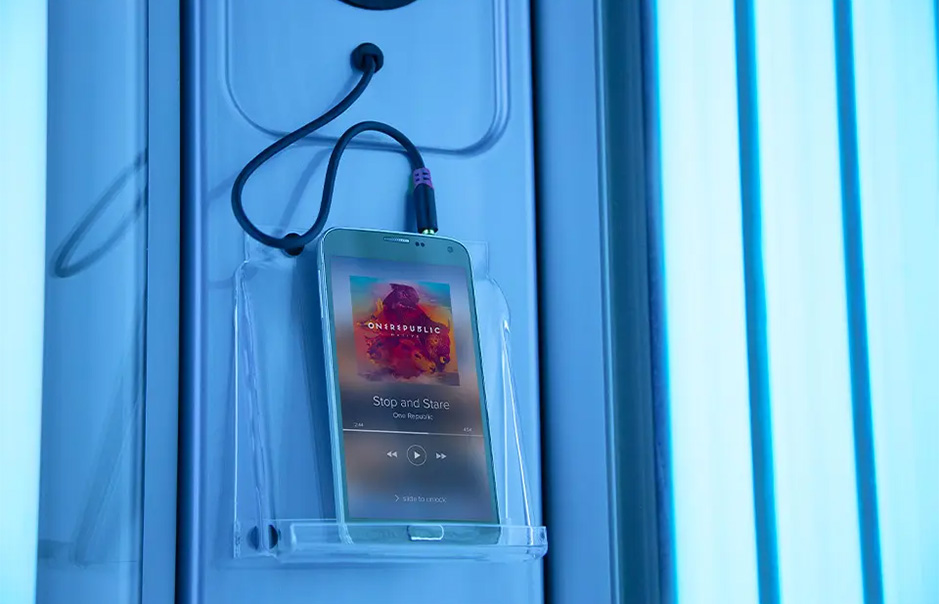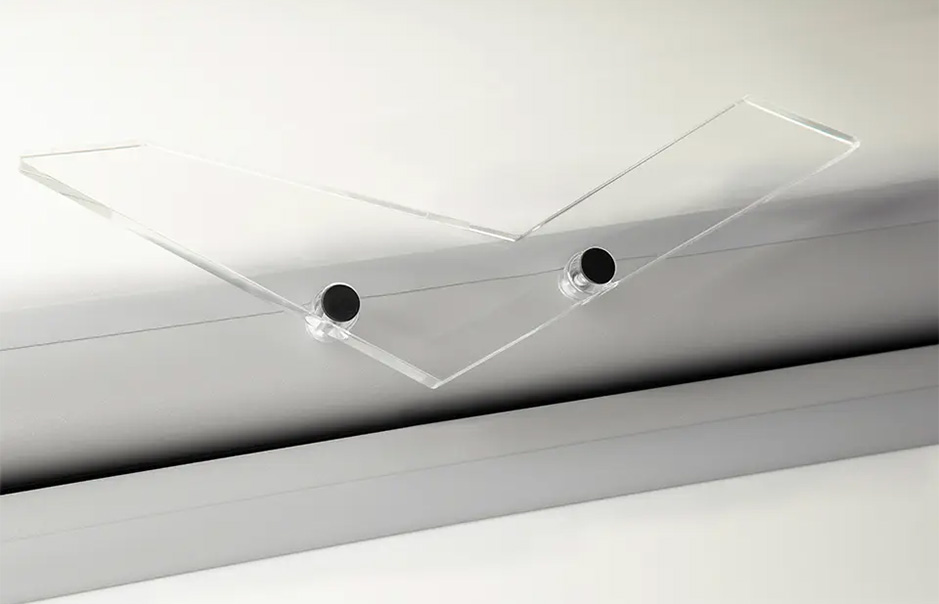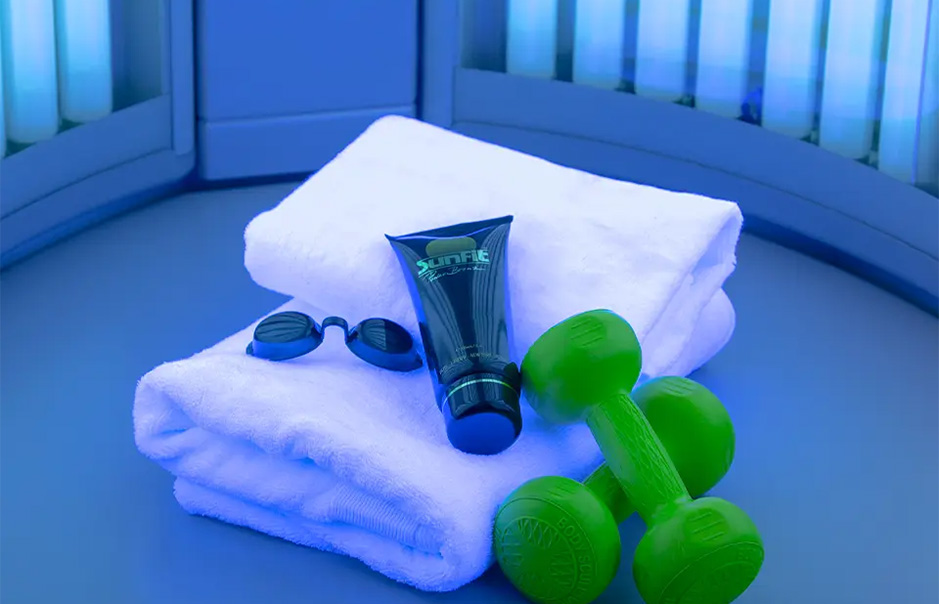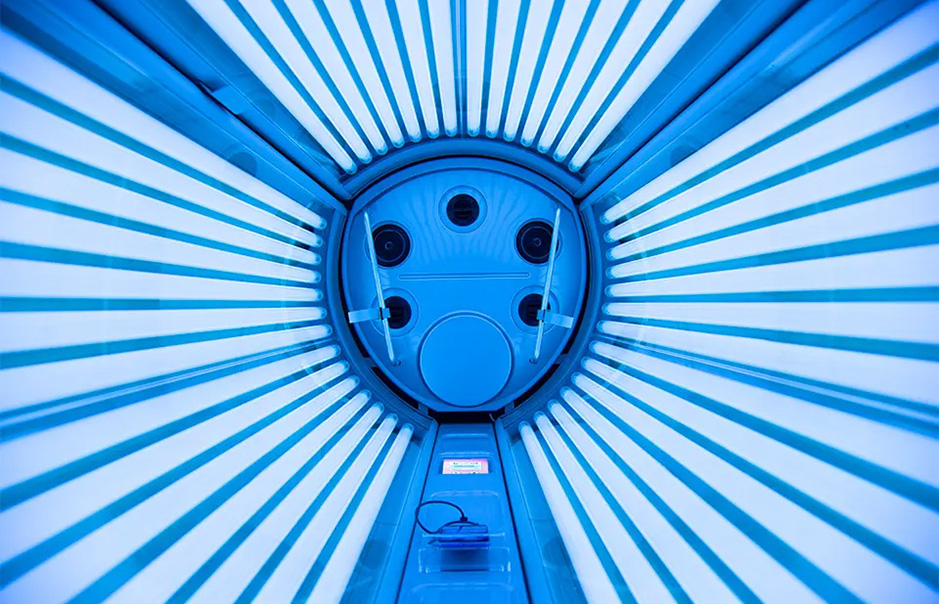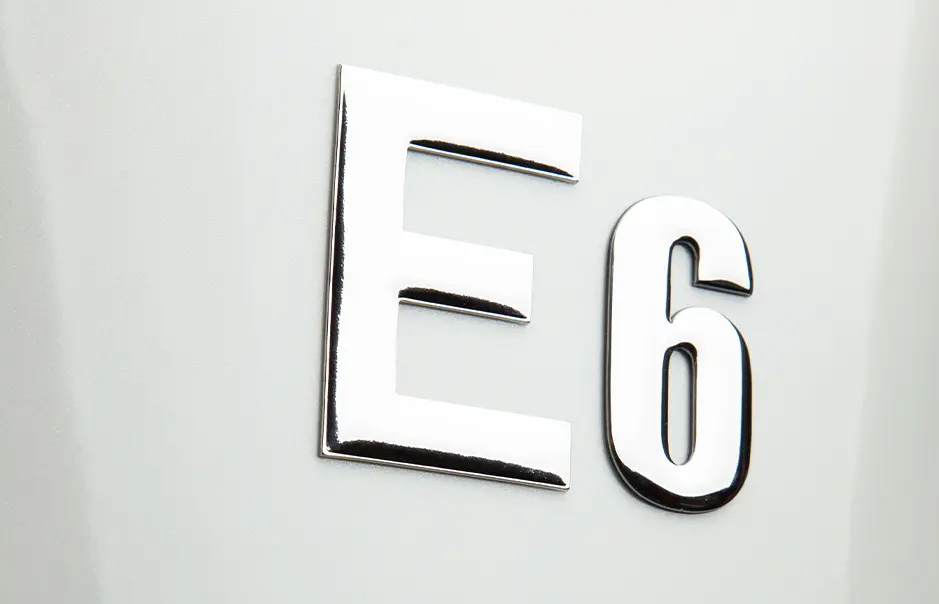 Ultrasun E6
Whether you're getting ready for summer, want to boost Vitamin D levels, or relax after a workout, all is possible with the Ultrasun E6.
Energy, Power & Tanning
Electronic Ballasts - The most important benefits of Electronic Ballasts are:

Ultrasun machines with Electronic Ballasts are widely applicable and the output remains constant in areas with alternating voltages
25%* longer lamp life
Usage of starters is no longer needed
More efficient start of the equipment; less peak power consumption.
No more flickering of the lamps.
Minimizes blackening of lamp ends
Reduces maintenance downtime as you will have to replace lamps less often or change starters.
Air Flow, Cooling & Sensory
TopCooler - With the built-in Cooler system the temperature is always on optimal comfort. At the touch of a button, fresh air is blown out of the top ventilators to cool the user's body and face. Therefore, creating the perfect conditions for a relaxing session.
Rainbow LED Decor - Interior LED Décor lights provide a constant glow to your equipment and pleasing atmosphere in your tanning rooms.
Audio System
Music - Enjoy your music thru on-board speaker & subwoofer.
Bluetooth - The Bluetooth option lets you connect your portable device with the Ultrasun machine wirelessly. Simply choose the name of the tanning device and connect to listen to your favorite songs through the Ultrasun sound system. The wireless connection automatically ends when you leave the tanning room in case you forget to disconnect.
Equipment Control Centers
IQ Touch Control - The IQ Touch Control is a digital full-color touch screen for professionally controlling the Ultrasun Q- and E-series devices. Moreover, the easily recognizable icons make operating the device much easier.
PRODUCT DIMENSIONS - L 53" x D 63" x H 90"
NUMBER OF LAMPS - 42
POWER - 8.800w
RECOMMENDED ROOM SIZE - 6'6" x 6'6"
WEIGHT - 474 lbs
AMPERAGE - 40 amp
EXPOSURE TIME - 12 minutes
VOLTAGE - 1 phase; 230v
SIDE - 42 Sunfit XXL 200w