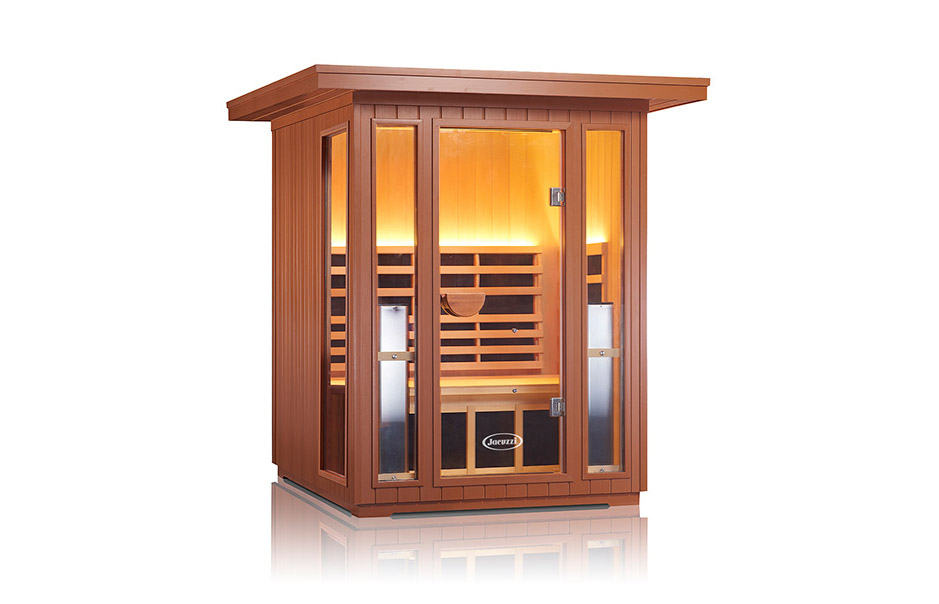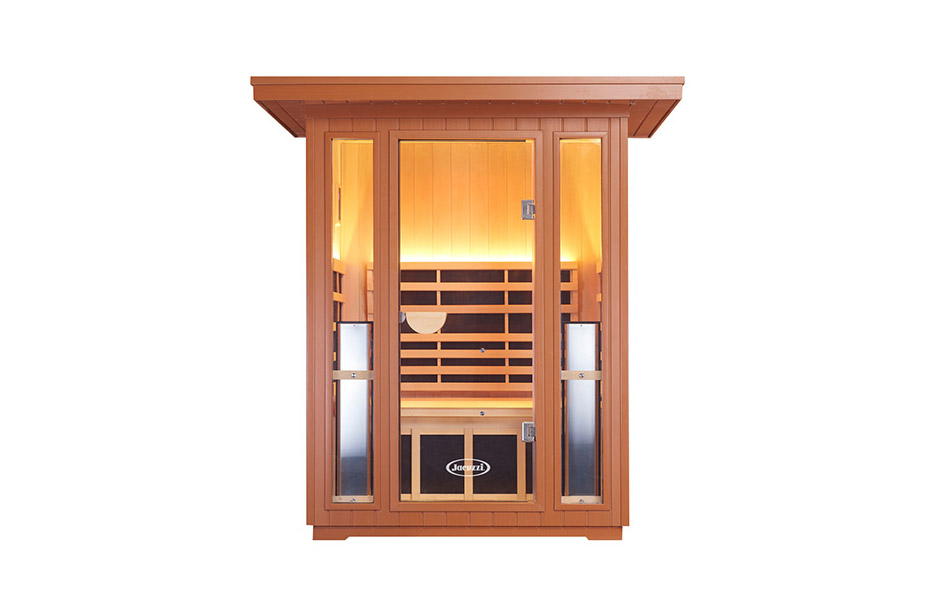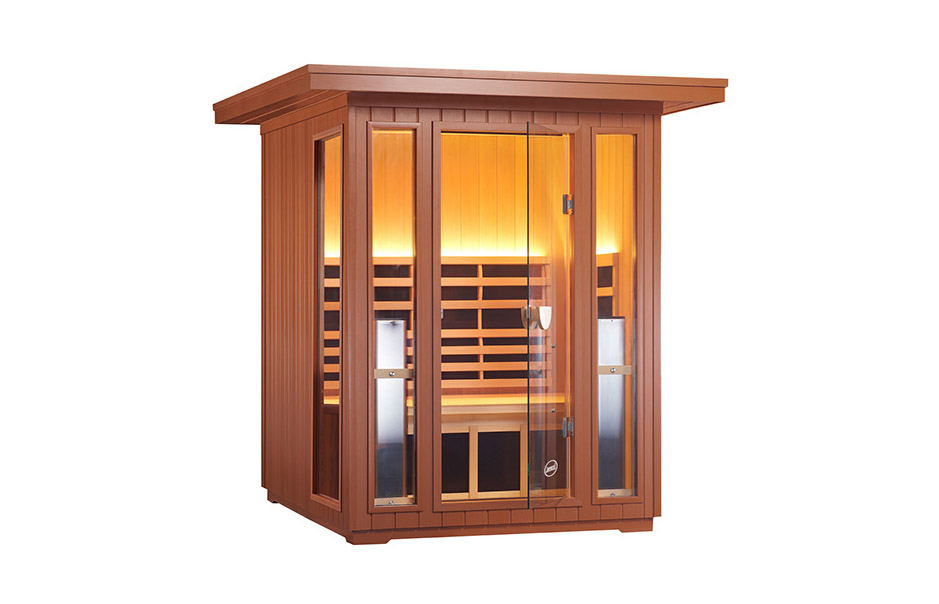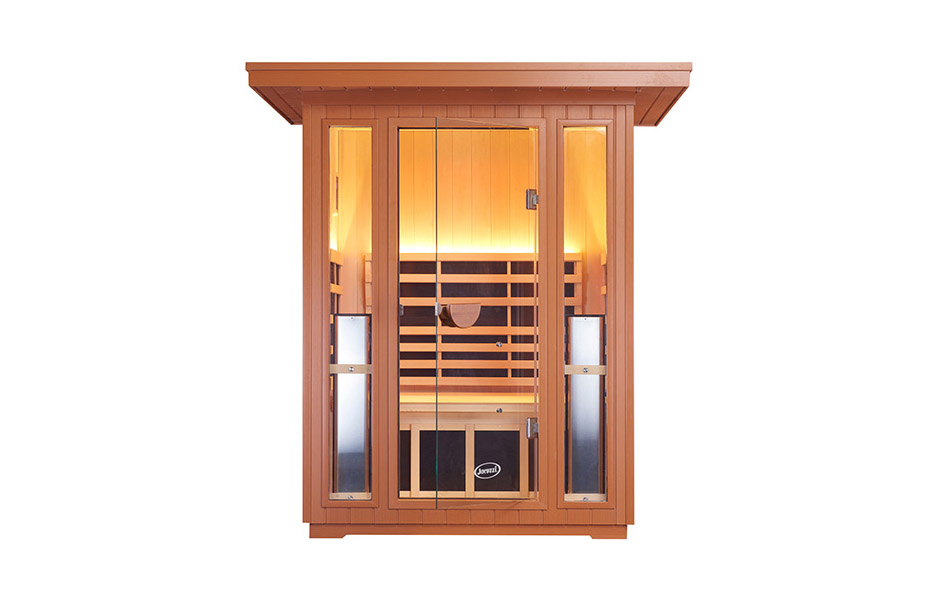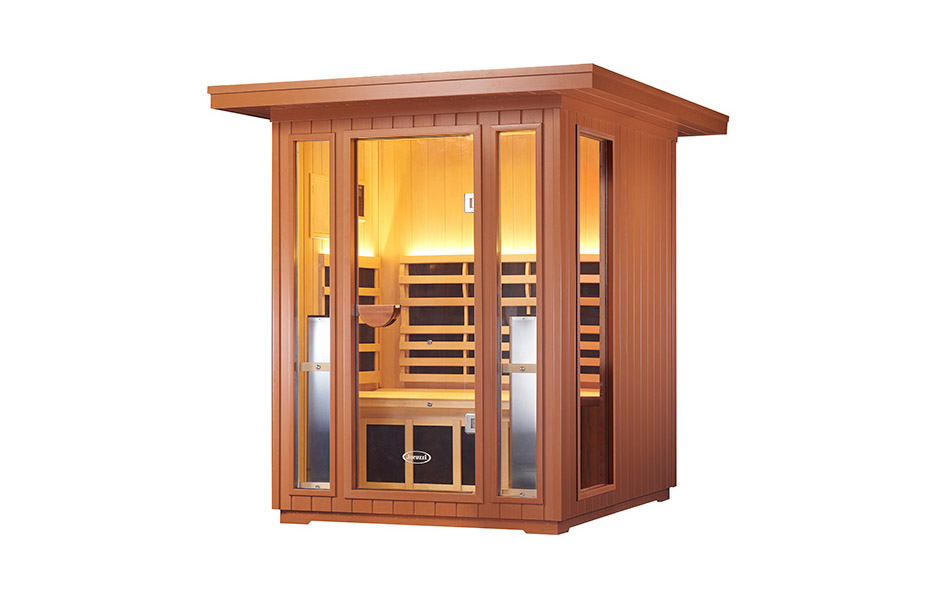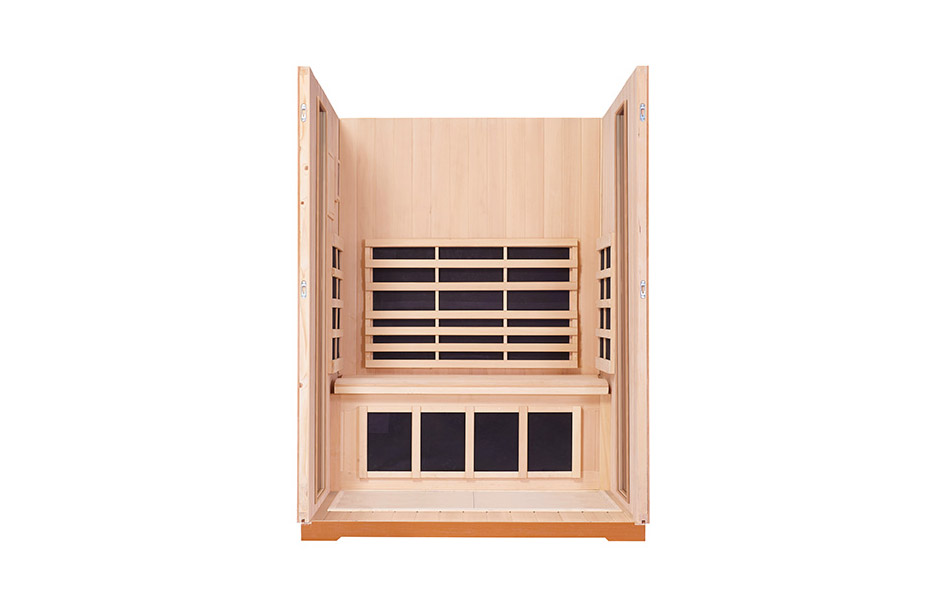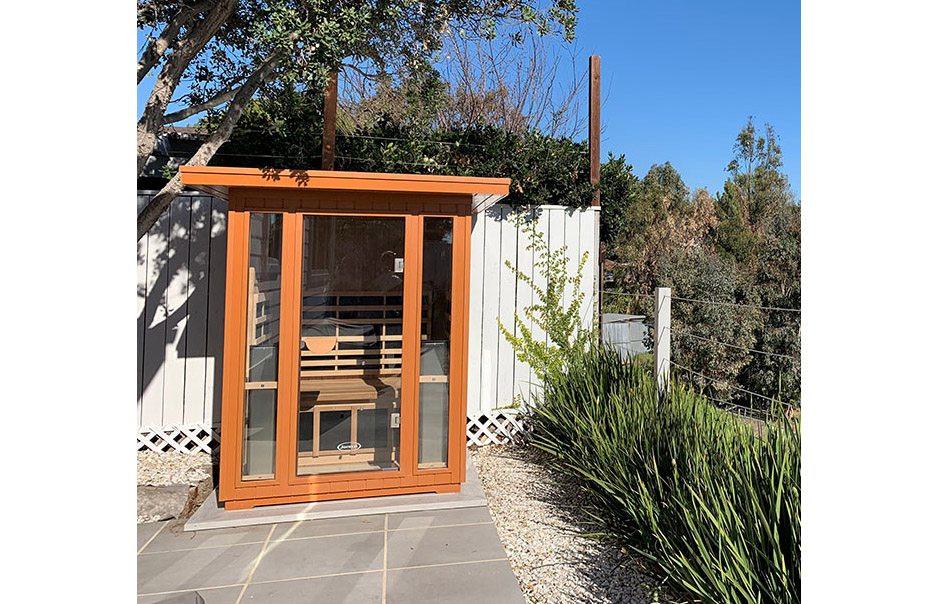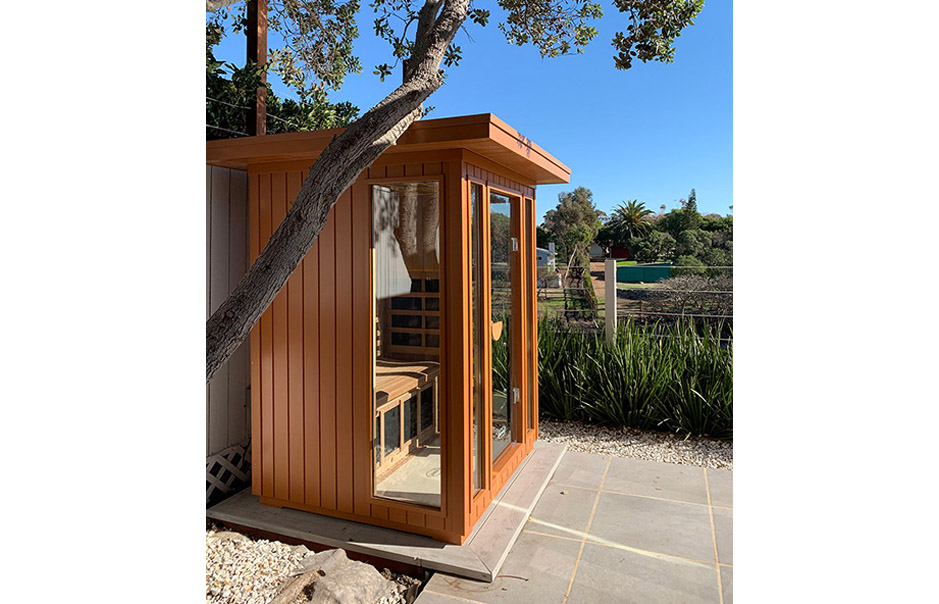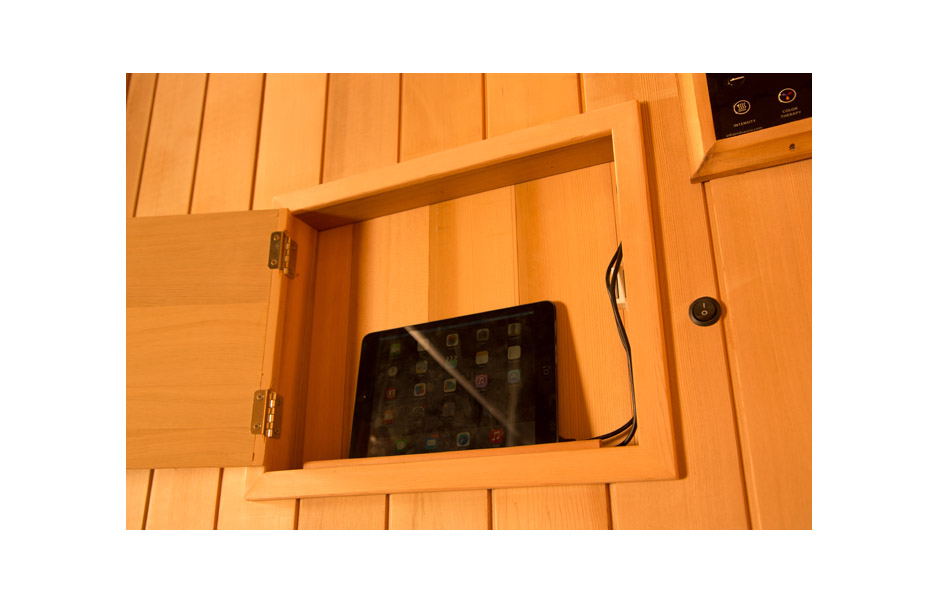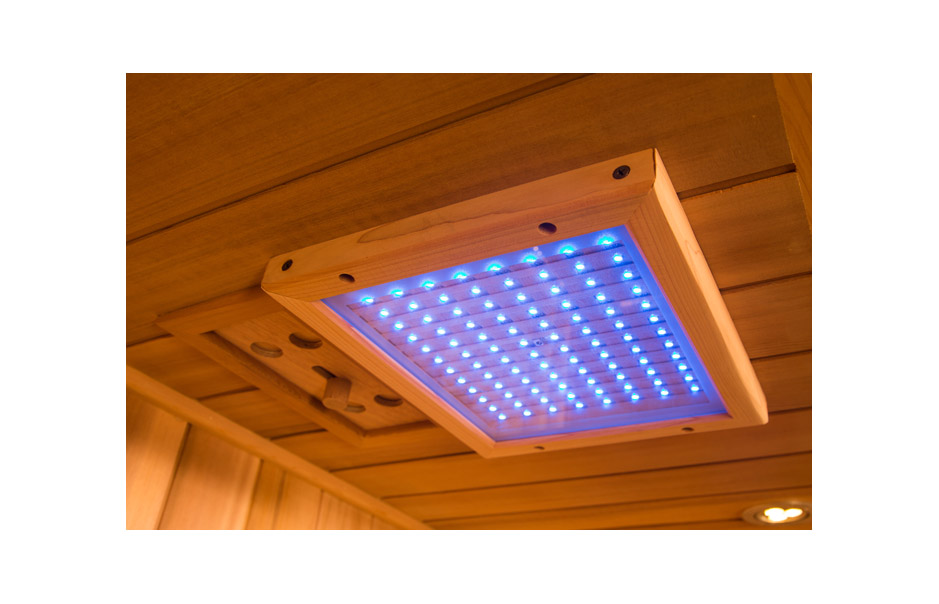 Clearlight Sanctuary Outdoor 2
2 Person Outdoor Full Spectrum Infrared Sauna
Designed for both Outdoor and Indoor use, the Clearlight Outdoor 2 can be placed almost anywhere. Built with Engineered Wood on the outside, Western Red Canadian Cedar on the inside, wall insulation, double pane glass and weather resistant windows and roof, the Outdoor 2 can withstand the elements.
The Clearlight Outdoor 2 includes two True Wave® Full Spectrum heaters for a total of 1,000 watts of full spectrum infrared. We use our True Wave Far Infrared heaters on the back walls, side walls, under the bench and in the floor. We also add a floor tile to the floor for easy cleaning.
With contemporary design and groundbreaking innovation, the Clearlight Sanctuary® Saunas are unlike any other. They are the only true Full Spectrum infrared saunas available offering advanced near, mid and far infrared technologies. Our robust True Wave Full Spectrum heating system provides all wavelengths 100% of the time to optimize your sauna session. The state of the art digital sauna control works in concert with our sleek tablet/smartphone app to gives you the ability to control your sauna remotely.
Features
iOS/Android Smartphone Control (optional).
Medical Grade Chromotherapy Included.
Bluetooth/MP3/Aux Audio with USB charging connection.
Distinctive door handle/smartphone cradle for easy media viewing.
Reversible Ergonomic / Flat Bench
Reservation mode so you can set your sauna to turn on up to 36 hours in the future.
True Wave carbon/ceramic low-EMF far infrared heating technology on the back wall, side walls, and in the floor and our low EMF full spectrum front heaters.
ELF shielding with the lowest ELF levels in the industry.
Flawless "furniture grade" cabinetry with thick double pane glass.
Beautiful unique design.
Comprehensive 5 year warranty on the sauna cabin and Limited Lifetime Warranty on the components and heaters.