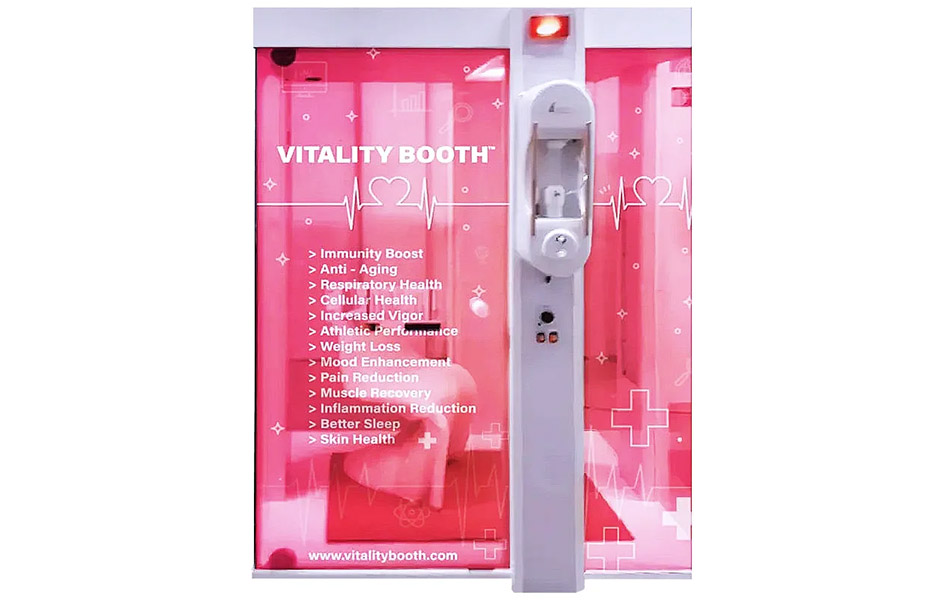 Vitality Booth™
Introducing the Vitality Booth, the only product that combines both Salt Therapy and Red Light Therapy—and in a gorgeous unit! The synergy of the two modalities, when used simultaneously, is tremendous and backed by research and our pending-patent! Vitality Booth also features oxygen concentration, negative ion generation, and blue light UV sanitation system.
The Vitality Booth™
Available in 4 sizes:
Small
Medium
Large
Extra Large
This unit is available to add to gyms, spas, wellness centers, and salons. The Vitality Booth™ is also available to entrepreneurs interested in opening stand alone VitalityBooth™ Wellness Centers with exclusive territories.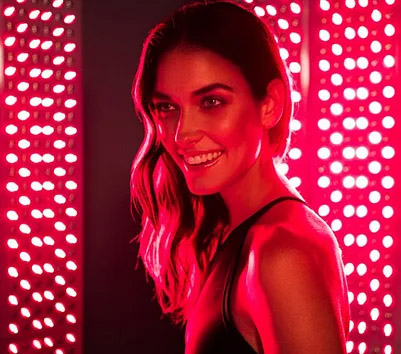 Benefits of Red Light Therapy
Respiratory Health – Endurance
Enhanced muscle recovery
Reduced inflammation
Reduced Joint Pain
Improved skin conditions
Anti-aging
Immune system boost
Testosterone boost
Mood enhancement
Cognitive boost
Features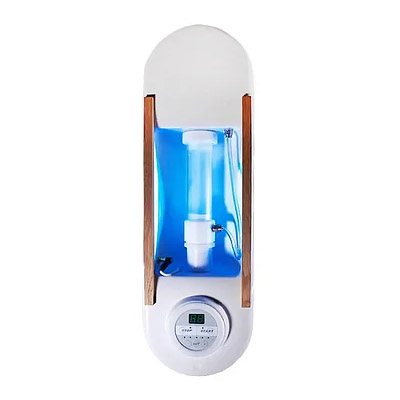 Halotherapy
HaloGX™ Halogenerator
This revolutionary new halogenerator delivers salt therapy with the highest efficacy by creating the smallest sized salt particles. The Vitality Booth™ has been optimized to include the Halotherapy Solutions HaloGX™ halogenerator.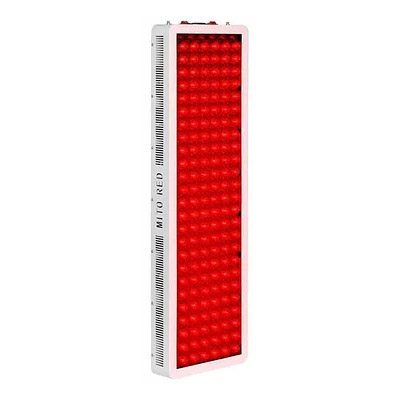 Red Light Therapy
Mito Max Red Light Panels
The powerful MitoMAX devices provide scientifically validated wavelengths of Deep Red (660 nm) and Near Infrared (850 nm) light from above, front and the sides. Red light is absorbed by the skin, boosting collagen production & aiding skin conditions. Near Infrared penetrates deeper aiding muscle recovery, cellular renewal and joint pain. F.D.A. approved as Class II medical devices.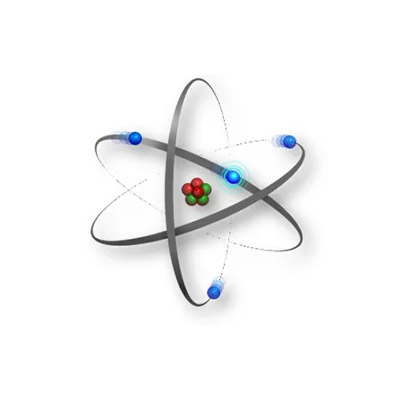 Ion machines are proven to clear the air of dust, pollen, mold spores and other potential allergens. Increase your sense of well-being and mental clarity while enjoying the benefits of salt therapy and red light therapy.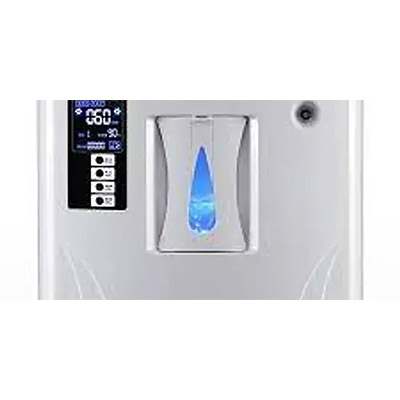 Vitality Booths come equipped with an integrated oxygen delivery system that allows an F.D.A. approved medical grade oxygen concentrator to deliver oxygen in a constant and regulated oxygen flow level.