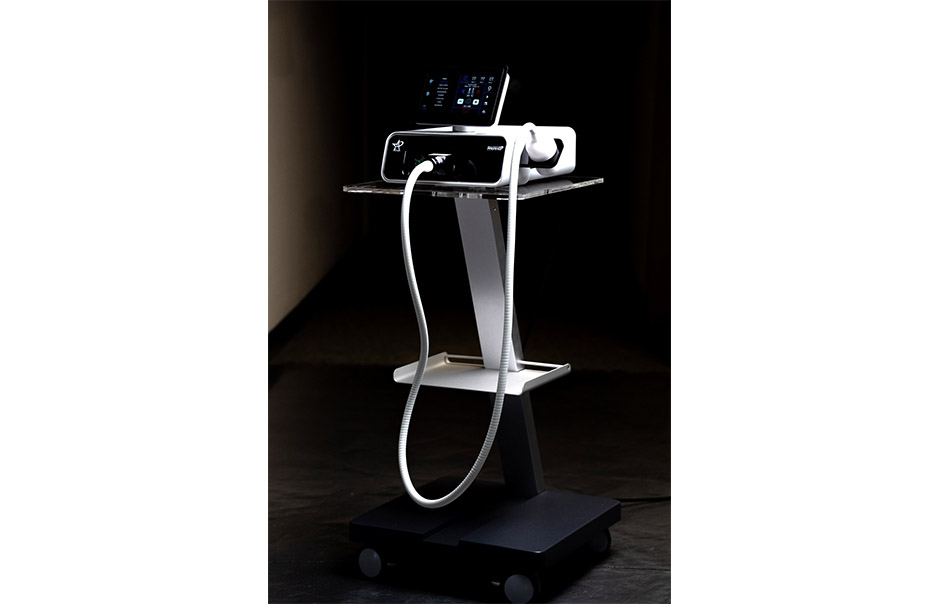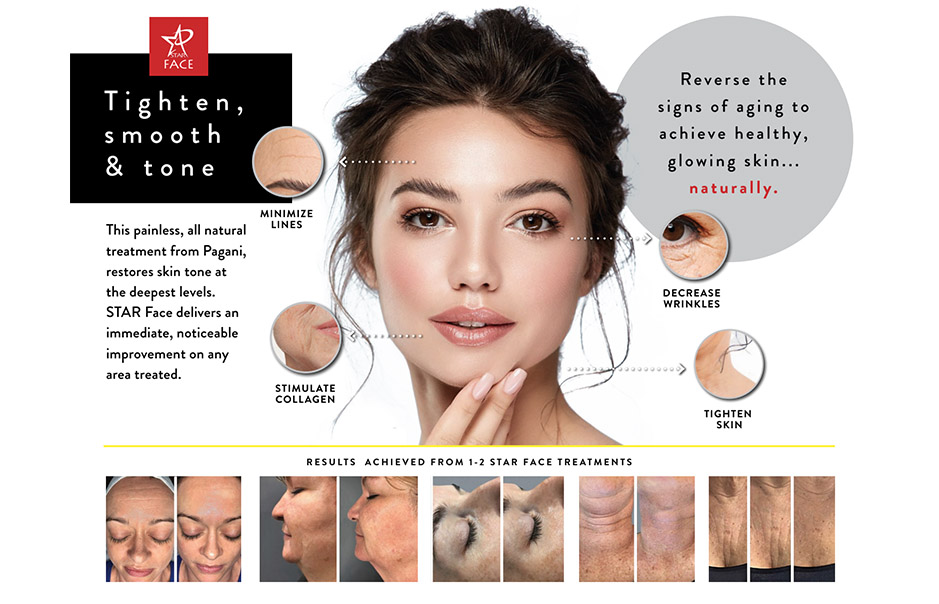 STAR Face
Employing the same thermal shock technology utilized by the ever-popular Pagani Cryo T Shock and CRYO STAR, STAR Face delivers a non-invasive approach to skin rejuvenation delivering immediately visible results.
Thermal shock is the application of warm and cold to the skin at varying times, temperatures and sequences in pre-programmed protocols organized by gender and target area. This non-invasive approach to skin care delivers a myriad of benefits:
Heat reinvigorates dormant collagen and elastin while stimulating blood flow to the treated area.
Cold reduces inflammation, lifts and reinforces the muscle / skin relationship that weakens with age. Cold also induces vasodilation.
The hot/cold/hot cycle oxygenates and aspirates the tissue
Results are visible after the first treatment with a reduction in inflammation and fine lines and wrinkles. Skin laxity, tone and texture all show marked improvement.
STAR Face comes with eight female and seven male facial options: Anti-Aging; Advanced Aging; Rosacea; Acne; Red Carpet; Drainage; Toning; Eyes plus five neck and one décolleté option: Double Chin; Tissue Stimulation; Wrinkles; Tighten/Sculpt; Drainage
STAR Face was created:
For the large number of esthetic professionals who want to focus on the face/neck/décolleté
As a stand-alone device that can be employed as part of a process with the ever-popular hydradermabrasion procedures and/or light therapy;
To maximize your ROI with average treatment price in excess of $175 and a $1.50 consumable STAR Face delivers a rapid return on investment.
With Each Purchase You Receive:
A new Pagani STAR Face device complete with a 32mm facial wand and carrying case
A highly stylized trolley
Training by a Pagani Certified Aesthetician
POS and Social Media Support
Access to our Owners Site and Helpdesk
A two year warranty on all parts, labor and shipping