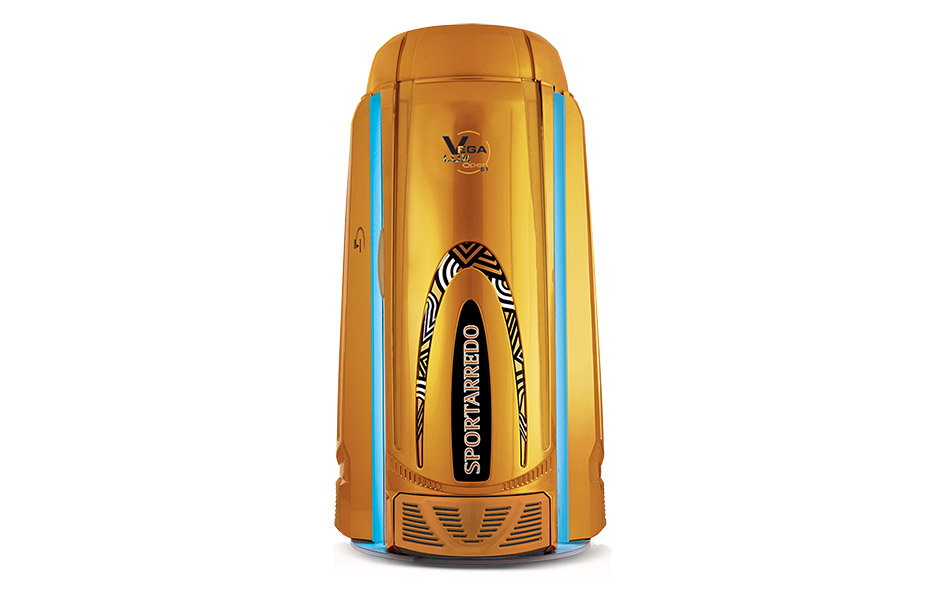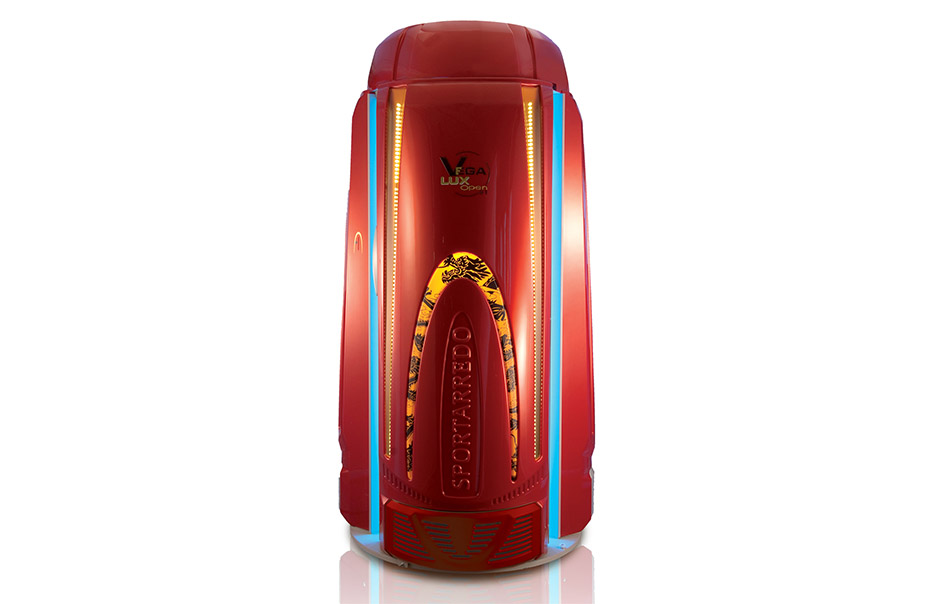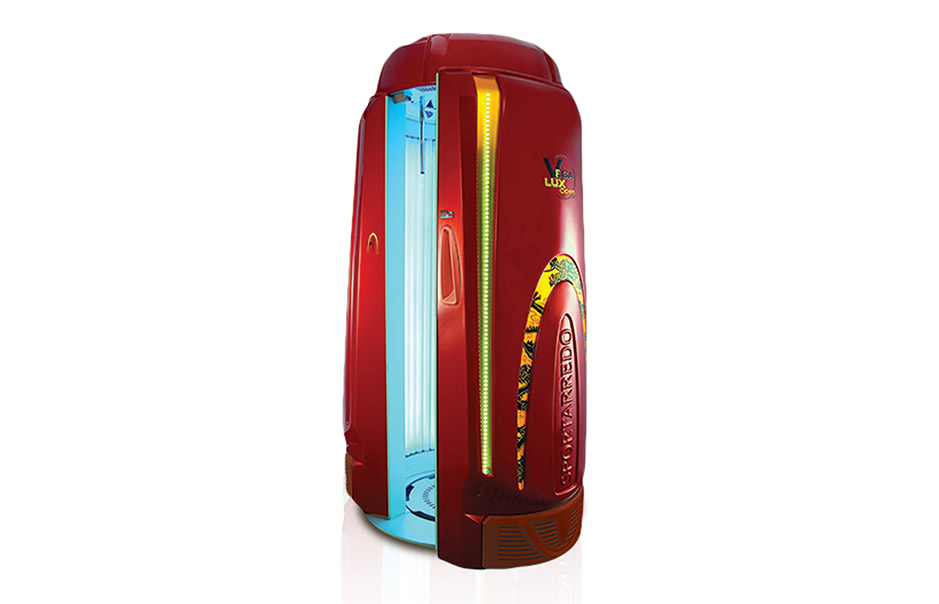 Vega Lux Open 51
ETHNIC LOOK, ELECTRONIC FAN CONTROL FOR UNRIVALED COMFORT. Vega Lux Open 51 is the maximum expression of vertical low pressure machines, concentrated technology and performance in a solarium with a sophisticated and modern design. The 51 low pressure 160W Kalfasun lamps offer optimal tanning results while the user relaxes in an anticlaustrophobic booth. Vega Lux Open 51 is the result of Sportarredo research in the optical sector in order to offer a vertical low pressure open tanning machine. Three wide louvers and the easy open system allow for contact with the exterior without any loss of tanning power.
Sportarredo Quality Guaranteed
Sportarredo solariums combine the pleasure of tanning with excellent performance that lasts over time: choose the solution that best meets your needs between a lay down, stand up or facial unit and automatically benefit from the warranty extension up to 3 years or 1,500 working hours.
PRODUCT DIMENSIONS - 53" x 53" x 92"
NUMBER OF LAMPS - 51
POWER - 400V~3Ph+Nn(230V~3Ph)[230V~1Ph]
RECOMMENDED ROOM SIZE - 8'6" x 8'6"
WEIGHT - 783 lbs