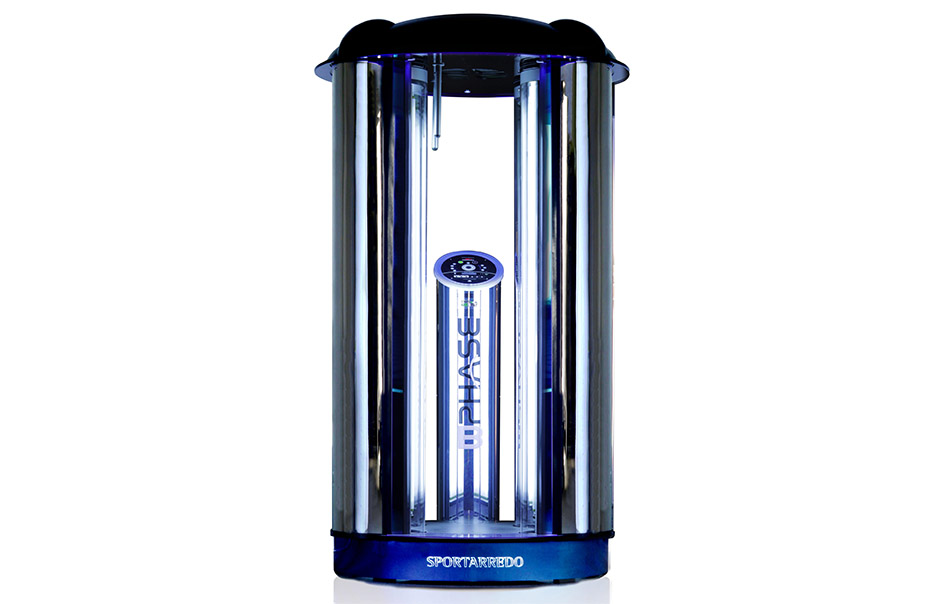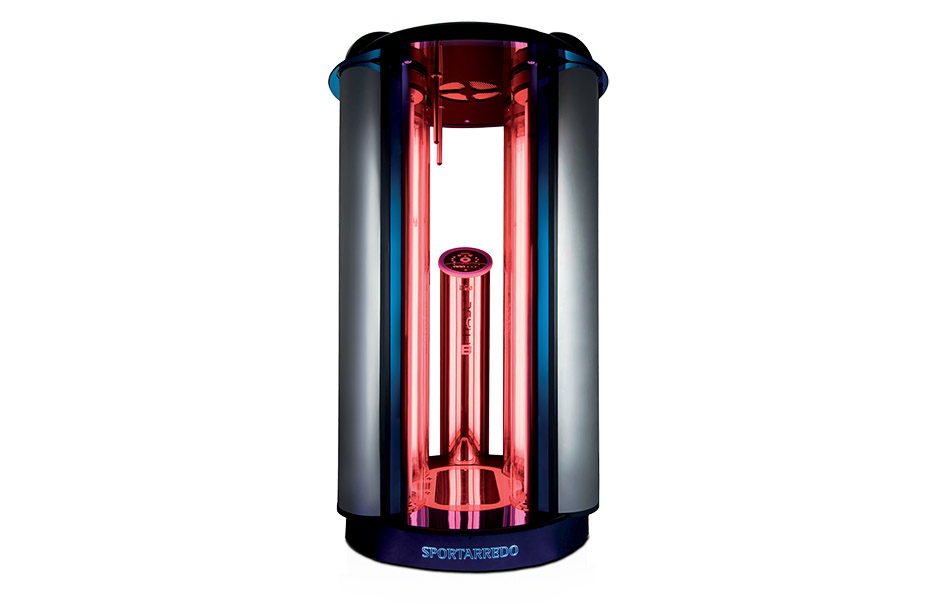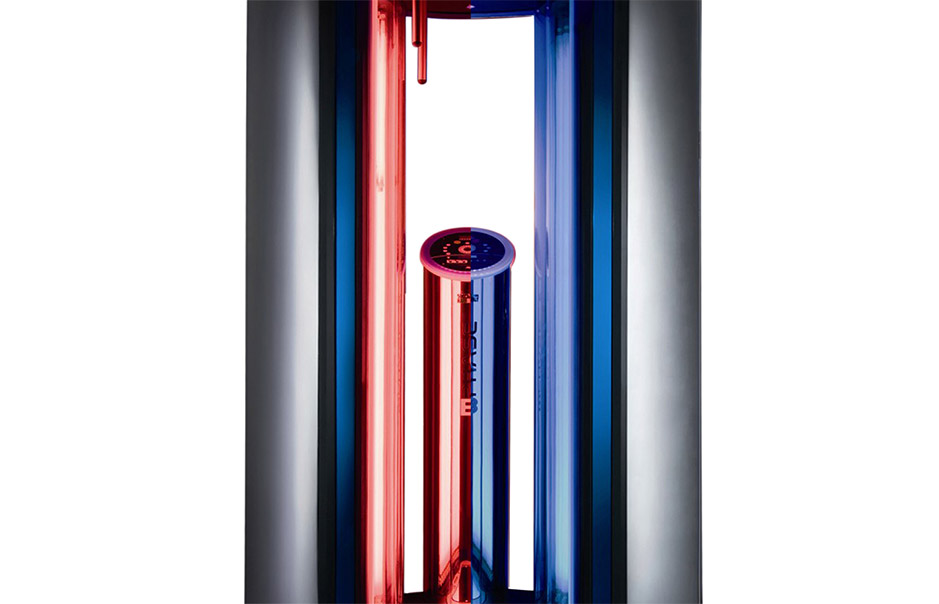 BPHASE
3 TECHNOLOGIES IN 1 Sportarredo doesn't stop at the concept of tanning equipment, it goes beyond proposing a revolutionary equipment: B-Phase. In one equipment, with an elegant design, you can find three technologies at once. SOLARIUM. Thanks to its 32 low pressure 160W lamps, the quality of Sportarredo tanning is granted, always in respect with the standard ot UV emissions required by law. RED LIGHT EQUIPMENT WITH "COLLAGEN" LAMPS. 32 Kalfa- Bio 160W lamps and 10 x 25W additional lamps for face with red light emission at high intensity grant exceptional results against blemishes caused by skin ageing. Red light at hig intensity in fact stimulates the photo biological growth of the cells, increasing the production ot collagen. VIBRATING FOOTREST (optional). Movement stimulates a better blood circulation, accelerates metabolism, cells' oxygenation and, ot course, it reinforces muscles. The Sportarredo vibrating footrest acts while you are tanning or "photo rejuvenating": it's the best allied for your wellness.
Sportarredo Quality Guaranteed
Sportarredo solariums combine the pleasure of tanning with excellent performance that lasts over time: choose the solution that best meets your needs between a lay down, stand up or facial unit and automatically benefit from the warranty extension up to 3 years or 1,500 working hours.
PRODUCT DIMENSIONS - 54" x 54" x 97"
NUMBER OF LAMPS - 74
POWER - 400V~3Ph+Nn(230V~3Ph)[230V~1Ph]
RECOMMENDED ROOM SIZE - 8'6" x 8'6"
WEIGHT - 1025 lbs
BODY - 32 Kalfasun 160W/32 Kalfa-BIO 160W/10 Kalfa-BIO 25W